There is a lot of kindness that is yet to be shown by people all around the world. This is by far one of the most heartwarming things on the internet.
A small act of kindness led to a change in the life of a disabled and homeless man. James is disabled and cannot really do everything to provide for himself. However, his luck was good that he met Dan. Dan offered him a ride once and the man changed his life forever. Dan was not only nice enough to give him a ride but also found out about his condition.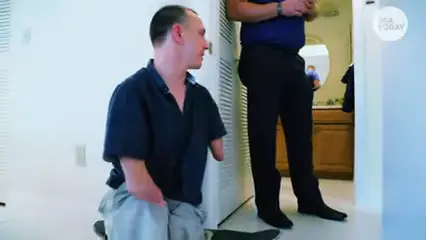 Dan says James is one of the most satisfied and content people he has ever met in his life. Although James does not have all the materialistic and even physical happiness in his life, he still manages to remain happy and content with his life and this is what inspired Dan the most.
Dan even bought a condo for James near his church. Watch the full video below!
Please SHARE with your friends and family!