Sox the husky's favorite thing to do is ride the motorcycle with his dad Michael Fiala. For years, the two have hit the open road in their helmets and goggles, just cruising with the wind in their hair and nothing but wide open space in front of them.
Michael and Sox have a special relationship. Michael has seen Sox through multiple cancer surgeries and wants to be with him as much as possible, even taking him on a cross country trek through 43 different national parks and 100+ national forests.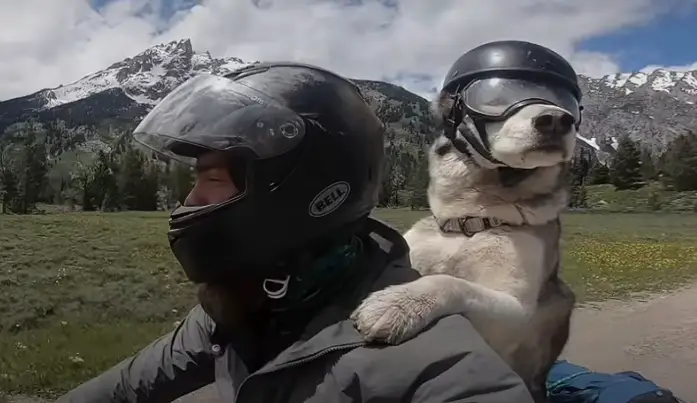 But over the years it's gotten harder and harder for Sox to jump up on the cycle and balance himself during the rides. He's 10 years old and his legs are not what they used to be.  So Mike and his Dad build this special trailer that allows Sox to ride along without climbing up on the seat. It's not as good as riding next to Mike, but it allows Sox to come along and the friendship to continue!
Watch this heartwarming story below and tell us in the comments what you think of Mike's doggie trailer in the comments.
Don't forget to hit the SHARE BUTTON to share this video on Facebook with your friends and family.