Flashmobs are one of the best things ever. You can't help but have a good time while watching people perform in a group.
This performance will simply make you fall in love. The group of people performing are all very good dancers. They all perform in sync and this particular performance will surely make you tap your feet on the ground. A huge crowd formed when these dancers performed in the middle of the street because it is almost unusual to see a bunch of good performers dance.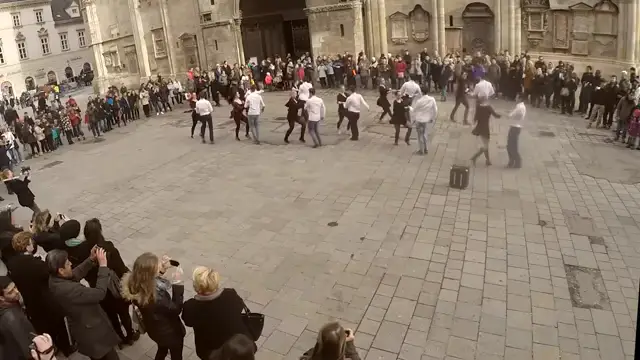 The dancers partner up and dance to "Marry You" by Bruno Mars. Bruno Mars has really set a standard for all the men to perform and dance to this song while proposing to their partners. However, these dancers take the fun and special element of this song to a whole different level.
You will smile to your ears when you watch this video. Watch the full video below!
Please SHARE with your friends and family!