Gymnastics is definitely not the easiest thing for a normal person to do. One must possess certain skills and talents for himself to perform gymnastics.
One such very talented little girl is this gymnast. The owner of Heartland Gymnastics in Cape Girardeau Missouri trains little gymnasts. This coach is helping potential sportsmen to become even better from a very young age.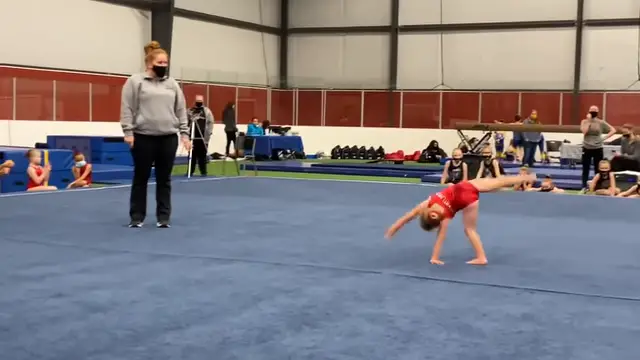 This video went viral for a good reason. The coach loves this little girl. She is a very proper gymnast and what's even shocking is the fact that she is still a tiny toddler. She can't yet flip so well but the coach helps her out to do so.
This video will make you obsessive and inspire you. Watch the full video below!
Please SHARE with your friends and family!