Love and passion know no age. You can be almost 100 and still have a deep love for someone or something.
This grandpa and grandma are just the same. They love each other a lot and would do just anything for one another's happiness even at 91. The elderly couple is very happy with the way their life is. Despite old age, they always find a way to keep themselves entertained.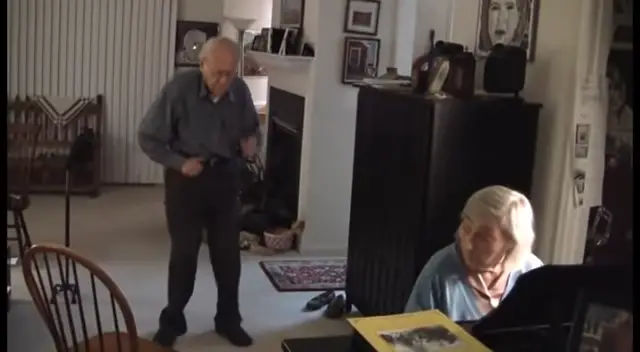 The wife is a very good piano player. She plays a melodious tune while her husband vibes to it in the background. The husband is the most supportive one you will have ever seen.
This elderly couple is truly the cutest one ever. Watch the full video below!
Please SHARE with your friends and family!