Sometimes it feels like the universe put you in place and time for a specific reason. These moments are unexplainable, but they can mean the difference between life and death. In one such instance, this girl was able to save a dog's life, all because she was making a TikTok video at the correct time!
TikTok is a video platform where people can make short clips and post it for their friends to see. It is trendy among teens today, where they mostly post funny stories and dances. This was what Cadence Beavers was doing when she came upon an emergency. Specifically, a dog was drowning behind her!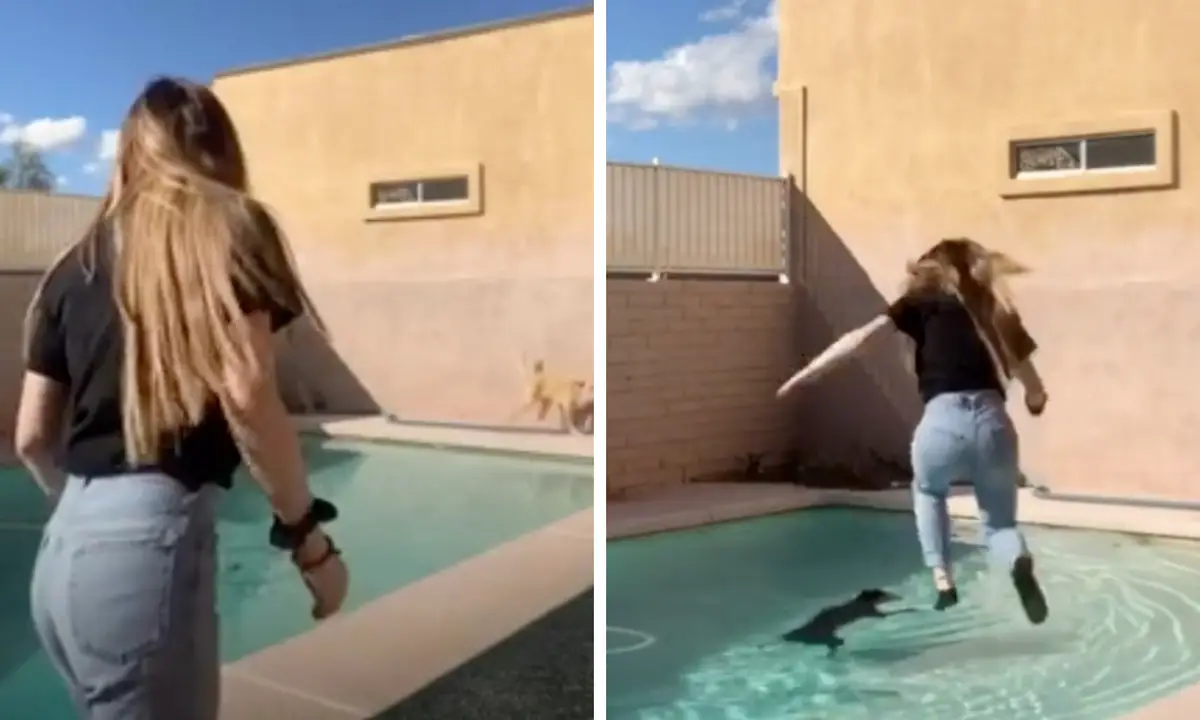 Cadence was in her sister's house when she decided to record a TikTok dance video. She goes out to the poolside and starts dancing. Moreover, you can see two dogs walking behind her. Suddenly, she faces backward after hearing an enormous splash! After seeing that her sister's black dog, MJ is sinking to the bottom. Furthermore, the teen immediately takes off her shoes and jumps to the pool. Luckily, she gets the dog out of the water, safe and sound. Watch the incredible moment below:
And please COMMENT and SHARE!