In case you missed it, two extraordinary things happened at the meeting of the Chinese 20th Party Congress on Oct. 22, 2022.
First, the Congress suspended it's own laws and allowed President Xi Jinping to serve a third term as president. The result of the vote was known ahead of time and most likely engineered by Xi himself to consolidate his power. The vote and entire ceremony was choreographed in advance.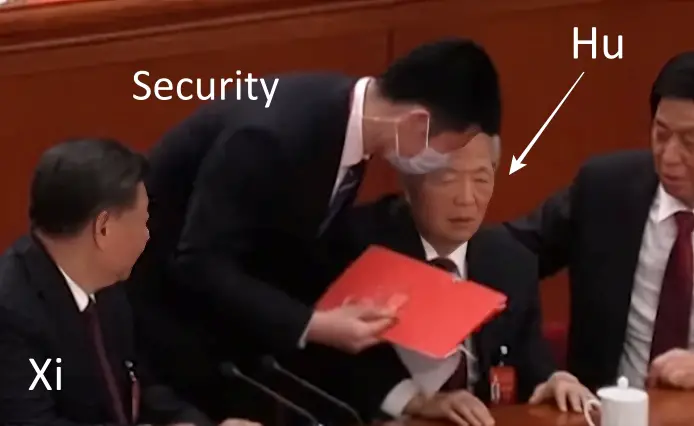 What wasn't choreographed yet was far more newsworthy was what happened before the vote. Hu Jintao, who was Xi's predecessor and served until 2012, was forcibly removed from the meeting by security. Said London's The Telegraph: "Hu's departure was left unexplained, and the nation's censors appeared to quickly scrub any recent references to him from the internet."
Hu clearly didn't want to go but also apparently Xi didn't want him to stay. Watch the full video below and tell us in the comments what you think of this power move!
If you think it's important or at least interesting, please SHARE THIS ON FACEBOOK with your friends and family!