Who doesn't like to travel? A chance to get away from the hustle and bustle of our busy life. However, road trips are not easy to plan, from booking hotels to carrying a zillion suitcases. It is already a lot of work; hence, Caravan is the hassle-free solution to long trips.
Caravan-Salon 2017 released a new model perfect for mobile vacationing. The automobile is equipped with modern-day amenities for customer's conveniences. The cab provides two rows of seats spacious enough for four people to ride on the front. Furthermore, the open-space living room/ kitchen complete with an induction cooker. The daily necessities are considered with a top-notch bathroom with an attached shower and sink right by its side.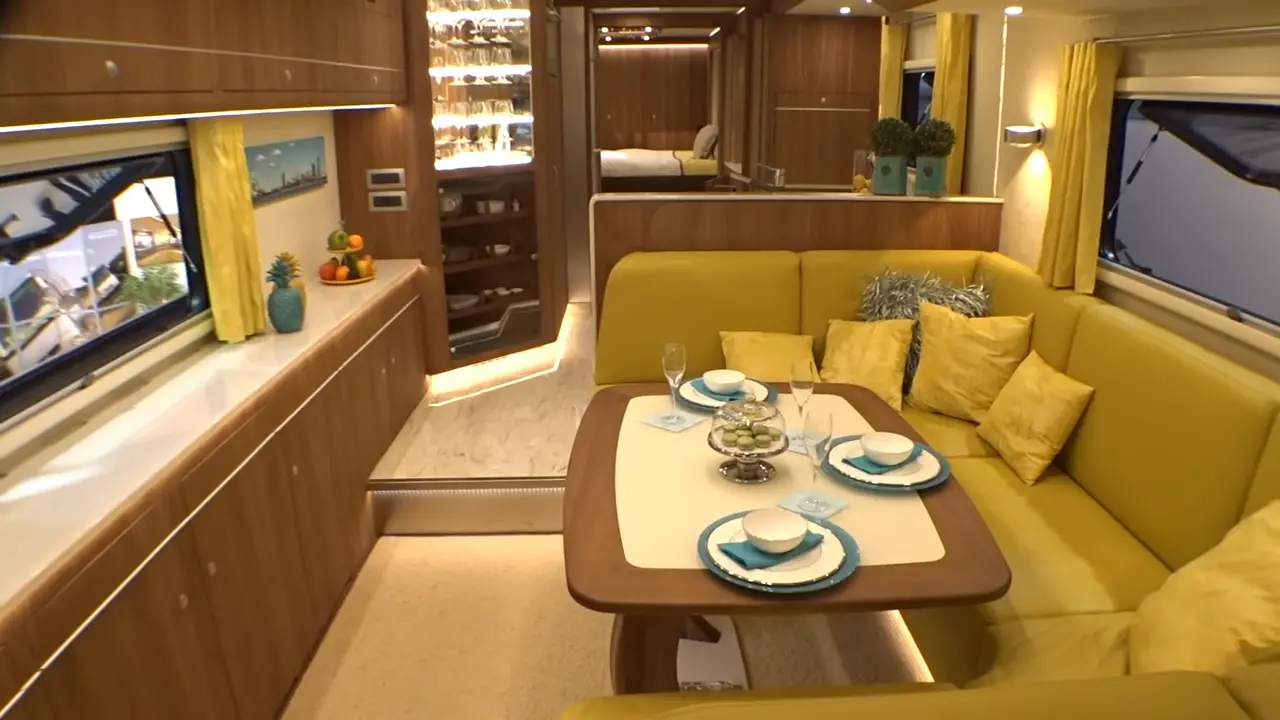 From wine cabinets to push up drawers, they have tried their level best to give a luxurious experience. It's a 5-star hotel on wheels, much like its processors. If you are not ready to leave the comforts of your Lambo behind during your journey. They have got you covered with a garage. However, not everyone is happy with their sleeping arrangements for the kids. As it is a closed cabinet, and at a price so high. It's no surprise to demand more comfort.
Overall the model is the spitting image of a high-status vacation home. I hope you enjoy the video. And if you have that kind of cash lying around, this can be a good investment. What do you think? Do you see yourself cruising on this deluxe?
Do share the clip with your loved ones.