School is so much more than just academics. Its a crucial time in everyone's life when they realize their talents and passion. School plays are an outlet for children to express themselves. It's also a fun event where parents look forward to seeing their children shine.
However, for this Mom, her wish of seeing her boy speak in a school play came to an abrupt end. 6-year-old Caleb was a Turkey for the Thanksgiving play organized by Nutter Fort Primary. He has level one high functioning autism, but that does not stop him from participating in these events. His even father says that he has "the biggest heart and is always happy." Understandably, they were infuriated when a teacher snatched his microphone. Now, the internet is furious over this teacher's behavior!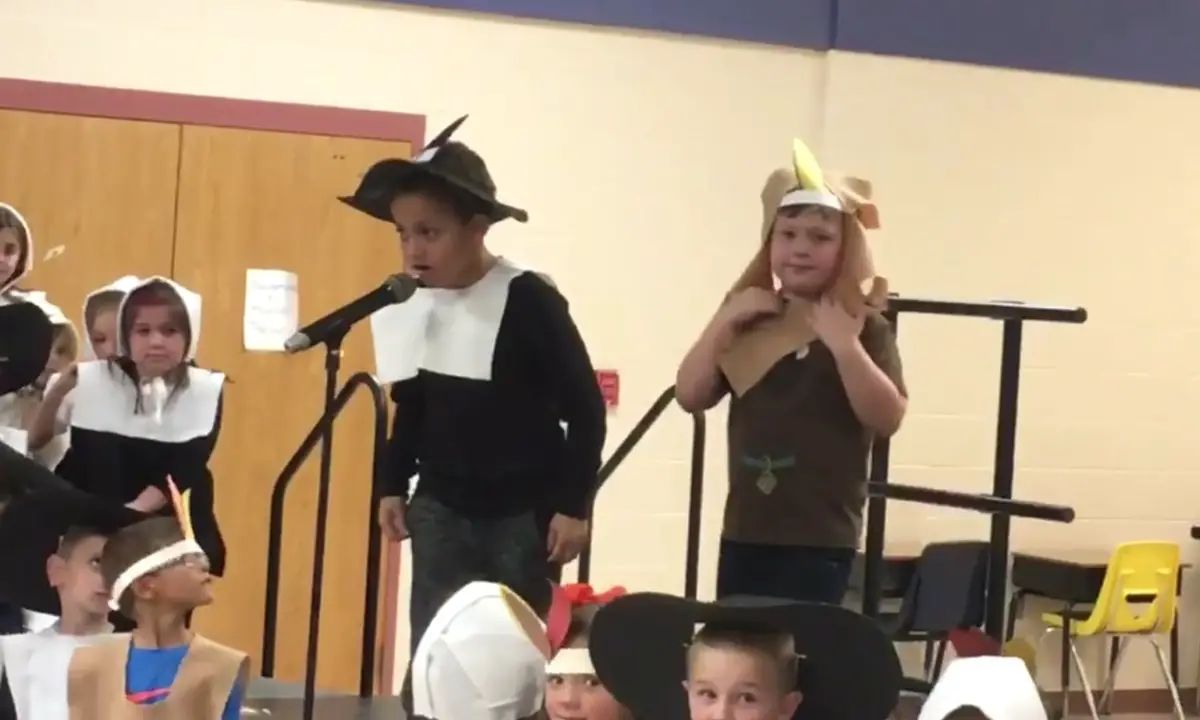 In the video, we can see the three boys in a line. As the play ends, the boys come to the microphone to give their greetings to the audience. However, during Caleb's turn, a teacher comes and snatches the microphone before he can speak. He becomes visibly distressed after this incident, crying in the stage. We can also hear a woman saying that they should've let him talk. What's sadder is that the boy just wanted to say, "gobble gobble." Watch the video of the whole incident below:
What did you think? COMMENT and SHARE!