In the age of the internet, it's become impossible to say, "Well now I've seen everything." Here's a video that proves it.
A couple in at the Sterling Ranch in Spruce Grove, Alberta, Canada, has a 1600 lb. pet bison named Bailey. Jim and Linda Sautner modified their Pontiac sedan by removing the windshield, roof and seat so that Bailey can go for a ride with them.
And, wildly enough, Bailey likes to drink beer. So they load up in the Pontiac, including the pet dog, and head into town so they can all hit the bar together. And Baily gets to ride shotgun on the way!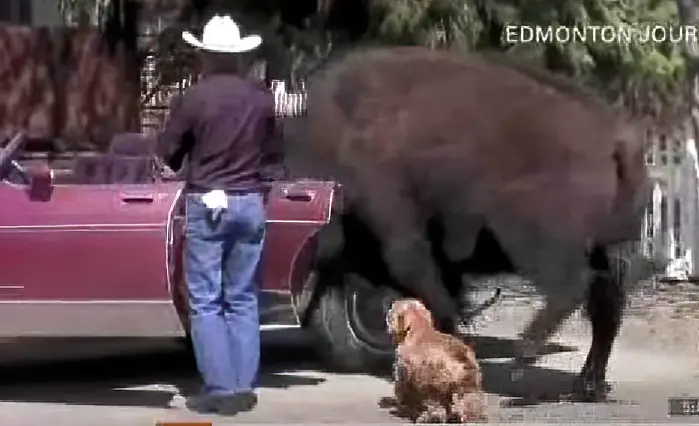 Jim says the only problem going to bars with Bailey is when the hoofs slip on the dance floor and Bailey slips and falls! They even bring Bailey inside the house, where he unfortunately likes to chew on the carpet.
Watch the full video below and please leave a Facebook comment on what you think of the beer-drinking, Pontiac-riding bison!
Please SHARE with your friends and family!