In my opinion, Simon and Garfunkel's "Sound Of Silence" is one of the most iconic rock songs ever. Furthermore, it has been ranked 157 in the list of the 500 greatest songs of all time by Rolling Stone! No wonder people love to cover this melancholic song. Just like the American heavy metal band, Disturbed did in 2015.
The Brooklyn duo is a classical crossover ensemble that is slowly taking over the world with its tasteful cover of a range of songs. The pair is a real-life couple, Marnie and Patrick, who plays the beautiful combination of the Piano and Cello. The Youtube stars are famous for their creative arrangement of contemporary songs. And this cover of "Sound Of Silence" is just stunning!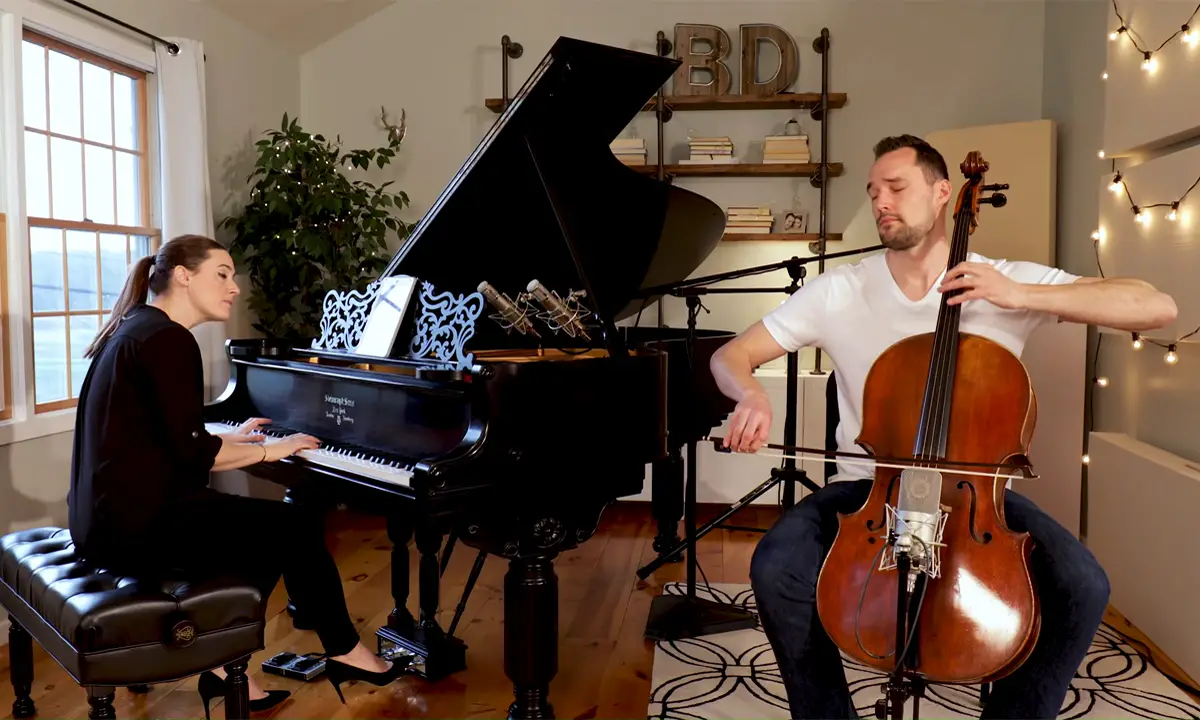 The duo covered the song taking cues from both the original track and the version by Disturbed. Marnie starts the song with a gentle and somber piano tune. However, it's when Patrick joins in with the Cello that the actual color of the song comes through. They take turns to play the chords and the melody, and the blend is just divine! This rendition is so haunting that it doesn't need the lyrics to make the same profound impact. Watch the full video below:
And please COMMENT and SHARE!