It's reasonable to be nervous on your wedding day; we're all nervous. Some people are better at hiding it than others, but no matter how hard they deny it, every bride feels nervous.
This is the marriage story of Jessica and Jefferson. On their wedding day, Jefferson pledged his life to both Jessica and her daughter, Giovanna. The little daughter is overjoyed when she receives vows from her new daddy.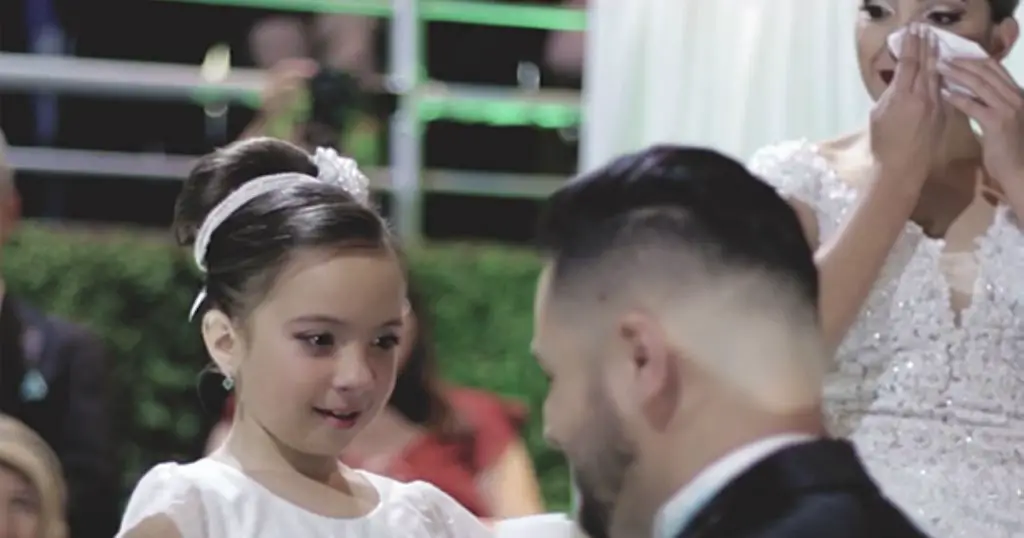 Jefferson 
turned 
to 
Giovanna 
after 
reading 
the 
vows 
he'd 
penned 
for 
Jessica. 
He 
made 
it 
plain 
that 
he 
was 
smitten 
not 
only 
with 
Jennifer
but 
also 
with 
"Gi." 
And 
he 
was 
dedicated 
to 
both 
of 
them 
for 
the 
rest 
of 
his 
life.
Giovanna, who is eight years old, is Jessica's daughter and seeing her mother marry the love of her life is one of the most crucial events in her life thus far. Now when Jefferson knelt in front of the small girl and listed all of the qualities that made her so special, the baby daughter was all over the moon.
Watch this amazing video below and let us know your thoughts in the comment below.
Please don't forget to SHARE this video with your friends and family!