The video below is a blast from the past, showcasing a typical episode of the iconic show American Bandstand from 1969. The show was a staple of Saturday afternoons and featured the top ten songs in the U.S. with "ordinary teenagers" dancing to them. It was a cultural phenomenon that gave young people a platform to showcase their moves and introduced the nation to the latest hits.
In this particular episode, we see Elvis Presley's "Suspicious Minds" at number ten and Nilsson's "Everybody's Talkin" at number six. The number one song, "Sugar Sugar" by The Archies, was the biggest seller of 1969. It's interesting to note that The Archies were a made-up band taken from the pages of a comic book for a Saturday morning cartoon. Despite this, their catchy tune captured the hearts of the nation and became a cultural touchstone.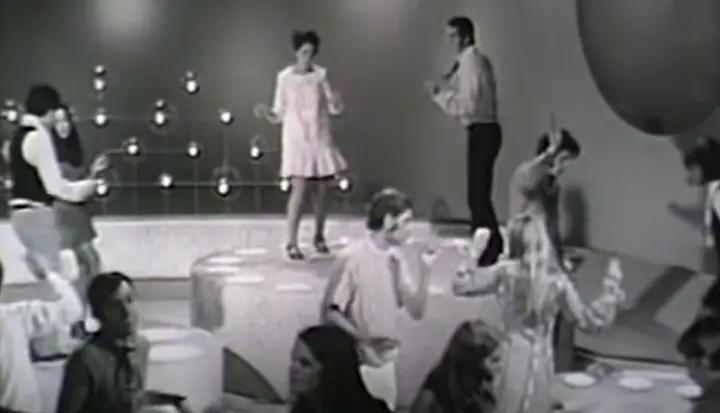 Bandstand was more than just a music show, it was a cultural phenomenon that helped shape the youth of America. It gave young people a voice and a platform to express themselves. It also introduced the nation to new styles of music and dance, helping to break down racial barriers and bring people together.
Looking back on American Bandstand, it's clear that the show had a lasting impact on American culture. It helped to shape the music industry and gave young people a voice. The show may no longer be on the air, but its legacy lives on in the countless musicians and dancers who were inspired by it. So, let's take a trip down memory lane and enjoy the video below, a snapshot of a bygone era that will always hold a special place in our hearts. Watch the video below and please leave us a Facebook comment to let us know what you thought!
Don't forget to hit the SHARE BUTTON to share this video on Facebook with your friends and family.