There are many things that people hold close to their hearts. Like this woman.
She has the most precious statue you will possibly find. The woman went to the Antiques Roadshow. This woman's grandparents had gone to China several years ago. That's when they knew that they were going to bring home something precious when they bought the statue. However, it was in the show when the woman realized that the statue did in fact hold importance.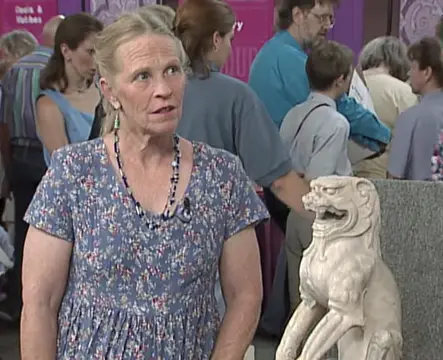 She had been told the statue was from the Ming Dynasty and "priceless". The Lion statue was actually from the Tang Dynasty (6th to 9th centuries) which is considered the "Golden Age" of Chinese arts and culture and centuries earlier than the Ming Dynasty. The appraiser marvels at the statue's detailing saying, "This is among the finest examples of Chinese art that we have seen on the Roadshow. The carving is beautiful, the workmanship is stunning, and the carver who did this was truly a master."
This is heartwarming. Watch the full video below!
Please SHARE with your friends and family!