Alison Jiear has been a backup singer all her life, doing background vocals and harmonies on TV and radio commercials. She has decided at age 49 to prove–to herself and the industry–that she has what it takes to move to the front of the stage.
She makes the perfect song choice when she comes to Britain's Got Talent, singing "You'll Never Walk Alone," originally from the 1945 Rodgers and Hammerstein musical Carousel. The song has been covered by countless artists over the years, and is often regarded as an anthem of hope, resilience and comfort in times of hardship.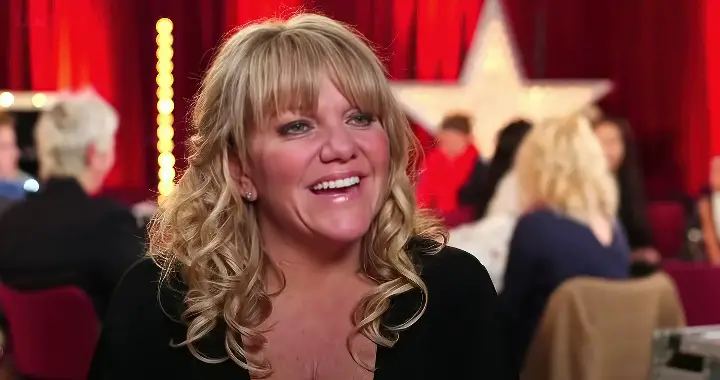 It is often used as an anthem by sports teams and fans, as evidenced by its popularity in football matches in Europe. With its powerful and uplifting lyrics, it is no wonder that this song has become a symbol of strength and courage. Jerry Lewis famously sang it at the end of his Labor Day Muscular Dystrophy Telethon in the 1970s and 80s.
Alison's performance starts soft yet finishes with incredible power, gaining a standing ovation from judges and the audience alike. "You know what," says Simon Cowell, "that was probably one of the best vocals we've ever had on the show." Watch the full audition video below and please leave us a Facebook comment to let us know what you thought!
Don't forget to hit the SHARE BUTTON to share this video on Facebook with your friends and family.