Ronald Regan, the 40th President of the U.S., was widely known for his sense of humor and for poking fun at himself–this clip shows one of his best jokes that does both.
Reagan, a native of Tampico, Illinois, started as a radio sports commentator and eventually into acting and then politics. He was probably best known for playing George Gipp in "Knute Rockne, All American," which also gave him his lifetime nickname of "The Gipper."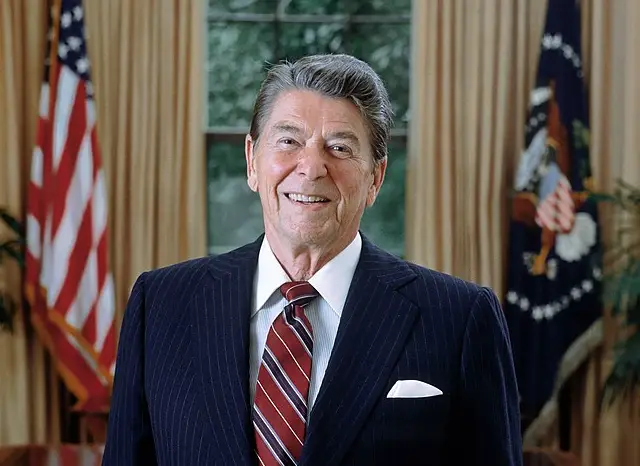 Reagan was also known as a jokester, even joking with his doctors when he was rushed to the emergency room after being shot by a would-be assassin. He left office after two terms in 1989 and died at the age of 93 in 2004.
This video shows one of his best features: his humor. Watch the full video below!
Please SHARE with your friends and family!