Homecoming is something that all schools do to celebrate their returning students. The year's events are extremely varied and include everything from a pep rally to a parade. A homecoming court is popular at every school, but every school has its own traditions. They include a king, prince, queen, and princess, but is done a little differently.
But this homecoming stood from all the others when the newly crowned homecoming queen does the kind thing to her friend with special needs.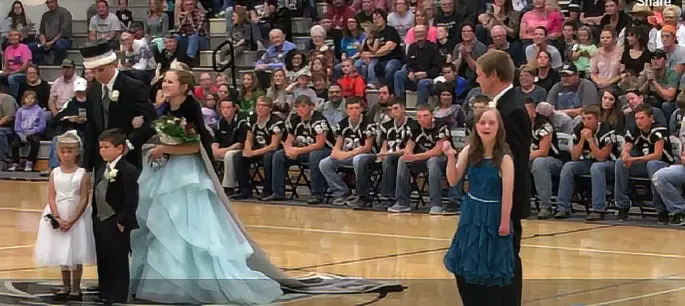 Chelsea Sloan, a happy 18-year-old who is graduating from Corydon High School, found out that she had been selected to attend the school's homecoming court and couldn't wait to attend. She couldn't stop herself from telling everyone about her wonderful day. Her doctor, therapist, and even the receptionist were all shocked. But she had no idea how much the homecoming would change her life.
The queen was crowned on homecoming day. Katie Gassman received the most votes and was crowned with a standing ovation. But Kate quickly removed her crown and headed to Chelsea with this note: "I am honored to have been voted as this year's homecoming queen, but tonight I would like to share my crown with the girl who always has a smile on her face and has overcome so many hardships. And that person is Miss Chelsea Sloan." Watch the full video below and please leave us a Facebook comment to let us know what you thought!
Don't forget to hit the SHARE BUTTON to share this video on Facebook with your friends and family.