Most of us have seen The Wizard of Oz many times and we probably think we've heard about everything there is to hear about. Well here's a video that just might make you think again.
The 1939 classic, now over 80 years old, is one of the best-loved movies of all times. Some "secrets" are well known, such as Buddy Ebsen being the original Tin Man but having to drop out because he got skin poisoning from the aluminum dust in his makeup.
But here's something most people don't know: it was nominated for Best Picture but lost to another classic, Gone With the Wind. And this video has ten more things you probably didn't know besides that.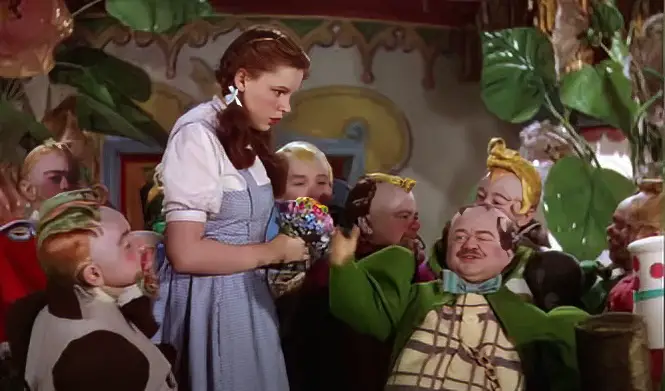 Like how they made the tornado, or what they were originally thinking about casting the cowardly lion. Bert Lehr was eventually selected for the role, but the video tells us that the producers were at first thinking of using an actual lion instead of an actor!
To hear the answers to these and other intriguing questions, watch the full video below. And don't forget to leave us a Facebook comment on what you thought of it.
Please SHARE with your friends and family!