The young ones are always mischievous, no matter the species. But have ever encountered a 500lbs kid jumping around and making his parent's life a living hell? No? You've come to the right spot then!
A herd of elephants was migrating from one place to the other. But the little one is busy using the old trick to attention. And whatever he is doing, he is just the cutest.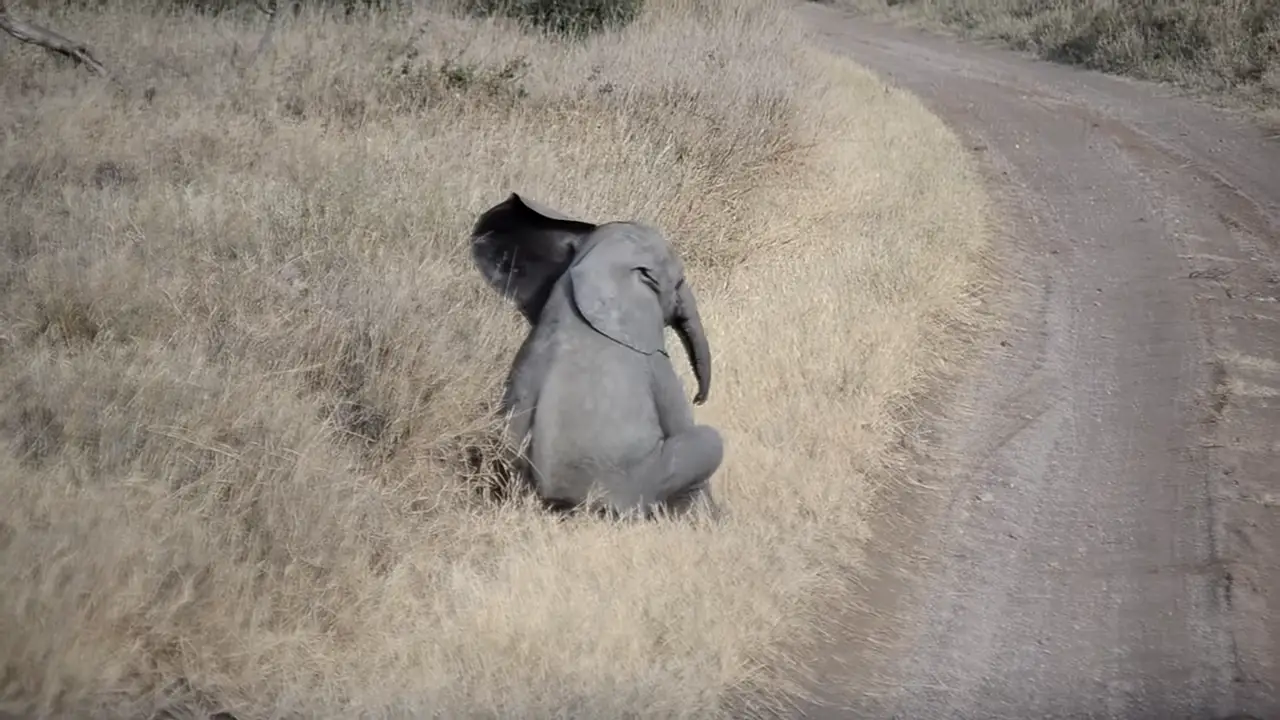 The newly born elephant is having a great time in the wild. As he is throwing tantrums to get attention from the parents. However, as he is putting on a show. One by one, his mum and dad move along. Therefore, he learns the lesson and gets up and runs to catch up. I hope you enjoy the clip. Please share your tricks on how to handle the daredevils.
Please share the cute video with your loved ones.