Tatiana Volosozhar and Maxim Trankov are two of the world's most famous figure skaters. They started dancing as partners from 2004 and ever since then, they're winning almost every competition they've entered.
Their impressive figure skating has won millions of hearts all over the world. And because of their dancing, they're the undefeated world champions. The Russian figure skating duo is the World, European, National, and Olympic Champions. And this video is proof.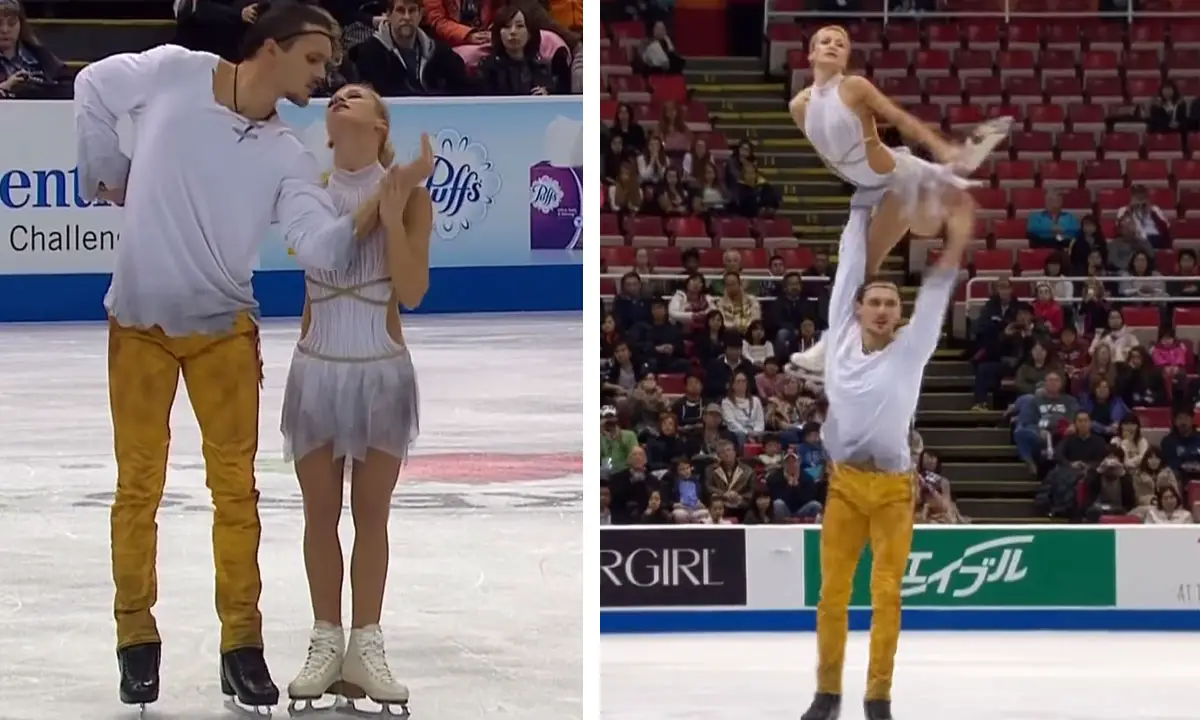 Volosozhar and Trankov perform at the 2013 Skate America. The duo danced to Andrew Lloyd Webber's rock opera "Jesus Christ Superstar." And from the very beginning, they're able to skip people's heartbeat with some very risky moves.
The flips, twists, turns, pirouettes, and landings, each one perfectly done. The dancers who also happen to be real-life partners have the most amazing chemistry. And it's clearly shown in the performance.
WATCH the incredible figure skate routine below.
COMMENT and SHARE if you loved their amazing performance.
What do you think?