Life is never easy or stable. It is a constant battle of emotional and physical turmoil where the incoming problem remains constant. During these difficult times, a small help can go a long way. The clip below displays a similar helping hand towards a woman going through a string of bad lucks.
Sharon has a lovely cupcake store and has been serving one of the delicious treats for a long time. Recently, she was diagnosed with ovarian cancer. She was already on the treatment to control the spread. Like that was not enough bad news, she lost her younger brother.  As Sharon was dealing with this predicament, she was in. Furthermore, to make matters worse her younger son was diagnosed with degenerative disease.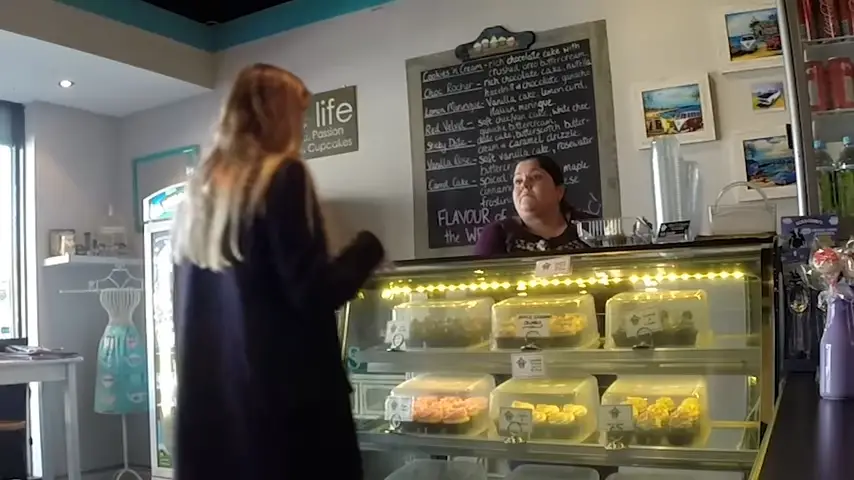 Amid all this was happening to the poor woman, she was behind on the lease to her cupcake business. Due to the extra added medical bills, Sharon was pulling overtime. That meant she hardly had time for her kids. One morning a radio DJ from the station KIIS 1065, Jackie O, came to her shop with a complaint.
Please press play and enjoy the unbelievable reaction from the owner.
Kindly share the heartwarming video with your loved ones.