Tom hanks is no doubt one of the most famous actors in Hollywood. He is incredible at what he does and is very likeable as well. He is known to be very funny and is often revered as a down-to-earth celebrity. The man has given us a lot of amazing movies throughout his career. Some of his iconic films include Forrest Gump, Cast Away, Saving Private Ryan, Splash, and Big. Hanks has received many awards and accomplishments over the years too.
Featured below is a funny episode from the British talk show, "The Jonathan Ross Show", that he was a part of. In the clip, we get to see Tom playing the piano with his feet, very similar to his character, Josh Baskin, from the movie "Big". The host of the show, Jonathan Ross, thought it would be a fun idea to recreate the 1988 scene again. And boy was he right! What follows next is nothing short of hilarious! You are going to be in stitches when you see this!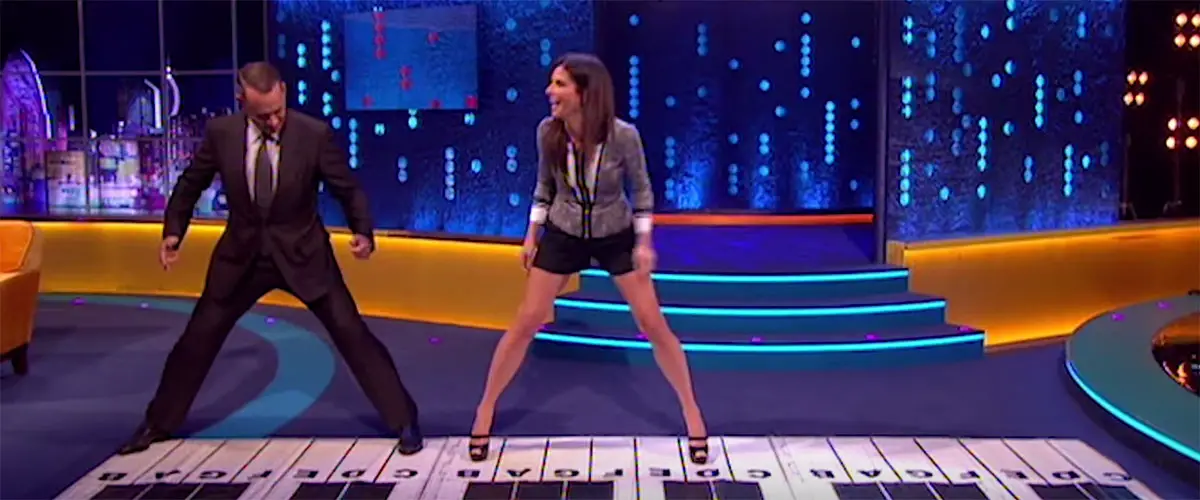 Towards the end of the performance, actress Sandra Bullock joins in on the fun. She plays "Chopsticks" alongside Tom, creating a special moment for everyone to enjoy. Watch this hilarious clip below! What did you think about this? Feel free to share your thoughts with us in the comments section!
Please SHARE this incredible clip with your friends and family!