When we make up stories in our heads, it's normally away from the mundane circle of life. Regardless of our age, we always lean towards happy moments rather than the hustle and bustle of our life. However, that is not the case with our little Northern boy.
In the clip below, a four-year-old Darragh O'Neill has a really busy day ahead of us. While discussing a to-do list with his mom, the kid expresses his work ahead. Even though it is all made up in his head. He talks about them on a serious note.bLet's get into a hectic schedule, shall we? On his top worklist is building a house. It is unbelievable how he will have so much energy to build a house.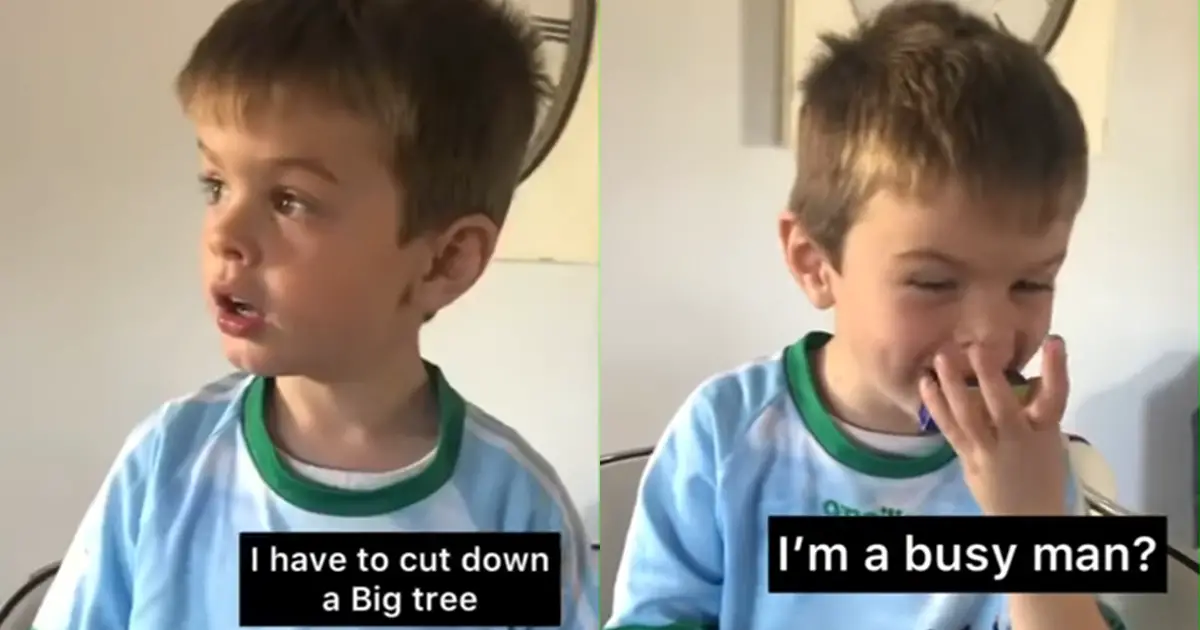 Nevertheless, it doesn't stop him from detailing his work, from adding tiles in his yard to meeting the concrete man for his home. The toddler has thought about everything necessary. What's a home without a car? For his errands, he adds to get his car keys. The kid shares he recently got his license and also knows where he will park his vehicle too.
"I'm going up to John Paul's. I might dig out his wee drains. Then I'm going up to Brian G's, shares our feisty baby boy. Furthermore, he is going to get a job too. The mother explained he follows up a lot from his dad, Gerard. Even stays outside learning works. The talk is delightful and astonishing at the same time. Please take a look and do share your thoughts on his vivid imagination.
If you really enjoy the clip, please share it with your loved ones.