Funerals can be very hard and sad. People are all gloomy about the pain of losing someone important.
However, things should not always be all gloomy. This toddler proves this right by dancing. Her dance can change the moods of people all around the world no matter what they are going through. Her dance is what you seek on a sad day.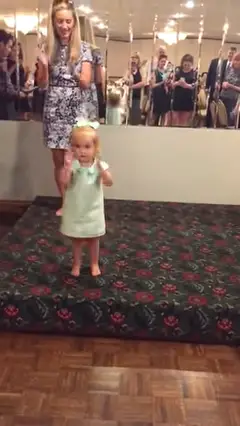 This little dance knows Irish dance. As tough as one might think Irish dance is, this toddler simplifies their perception. Her skills are way too good for a two-year-old. This is one of the best toddler dances on the internet.
It is adorable how she runs back to mommy as soon as she is done. Watch the full video below!
Please SHARE with your friends and family!