According to recent reports, approximately 183 mobile phones are stolen in the United Kingdom every day. That's a lot of people who are stressed out and don't know what to do next.
Cellphones are the most common target of a thief because they have admin rights to all of your bank details and information. They now have access to all of your data, accounts, and personal information, which they can later use to blackmail you. That's why you need to be extra careful around the street.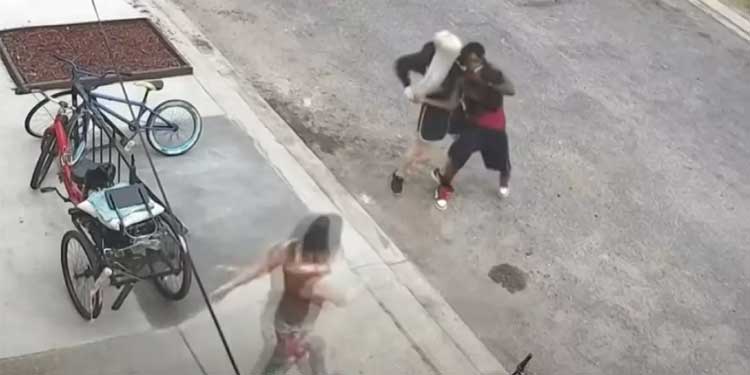 Meredith Livengood is a martial arts instructor in Midtown. On Wednesday, she was approached outside her club by a prospective student who inquired about lessons. This curious stranger was soon discovered to be more interested in something else – Meredith's phone.
Disguised as a student, he asked about her schedule this week. She grabbed her phone from the pocket and opened it to see her routine. But in split seconds, the thief went to make his move. He grabbed Meredith's phone and tried to make an exit. Little did he know, he was going to be internet famous for his stupidity. Watch the full video here:
And don't forget to SHARE it with your friends and family.