The Sound of Silence is one of the greatest songs by Simon and Garfunkel. Despite the song being a complete failure when it first came out, it later gained a tremendous amount of success. And over the years, numerous artists have covered the song.
The video shows a 16-year-old Ruben Liversage performing at his school's concert. The audience was taken aback, especially because Ruben had never sung in front of anyone. So, he knew it was a good idea to surprise everyone with a mindblowing performance.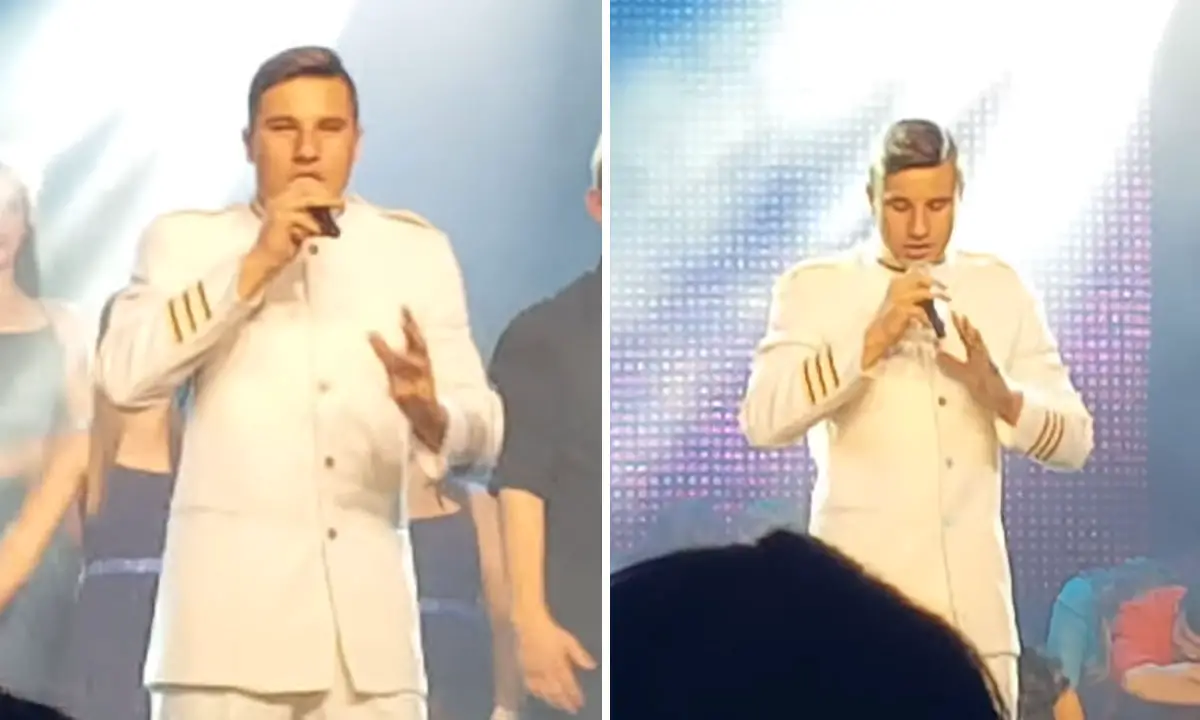 However, finding the right song to perform in front of a crowd for the first time is a challenge. And when you're a quiet student about to go up on stage for the first time, it sure is nerve-wracking. Yet, Liversage went up to the stage and sang the most beautiful rendition of the Sound of Silence.
Ruben begins the song with his deep-toned voice and is later joined by two incredible contemporary dancers. And as the performance continues further, a group of background vocalists join him and sing along. It makes the entire performance magical to look at and to listen to.
WATCH the mindblowing performance by the 16-year-old and his classmates below.
COMMENT and SHARE if you think that Ruben's rendition of the Sound of Silence is one of the best ones ever.
What do you think?