At times we come forth a situation that can only be solved by some help. Hence, the story below falls in that category.
A flight attendant announced people skilled with sign language. Sara, a 15-year-old who has been learning for a year, wanted to help. And the new friendship bloom. Tim was both blind and deaf; therefore, the attendant couldn't help him with his necessities.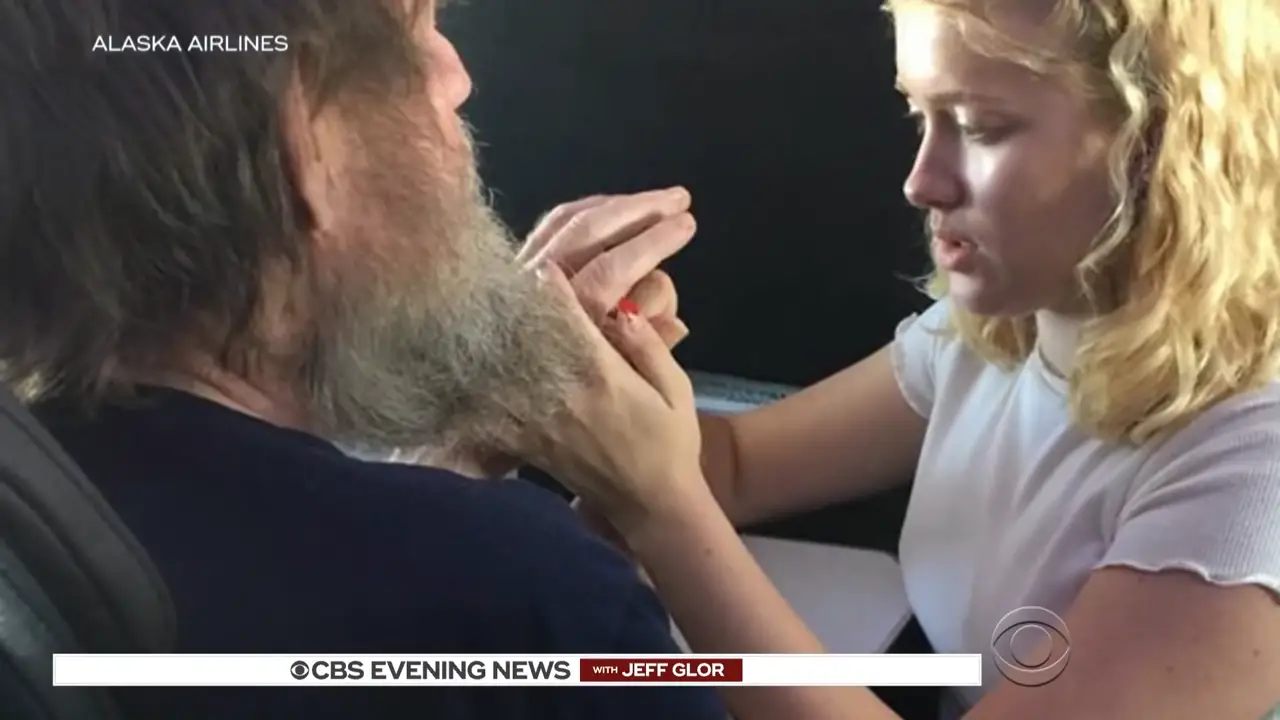 Sars took it upon herself to help with his needs. And even stayed with him talking for hours. The passenger next to the elder shot a picture. Furthermore, posting this online " as a beautiful reminder to a world full of kind people." If only we were able to let go of all the hatred. Please share your reaction in the feed.
Please share this praiseworthy act with your loved ones.