Bruno Mars made the whole world groovy with his song Uptown Funk. This song is not only good for a quick dance, it will surely bring out the cool dude in you.
In a Scottish festival, a dude was seen flexing amazing and very wholesome moves to this song.  Fred Rawicz is a total dance junky in the T festival. The dude really brings out the best of himself with this dance performance. The dance may have been very random and jumpy.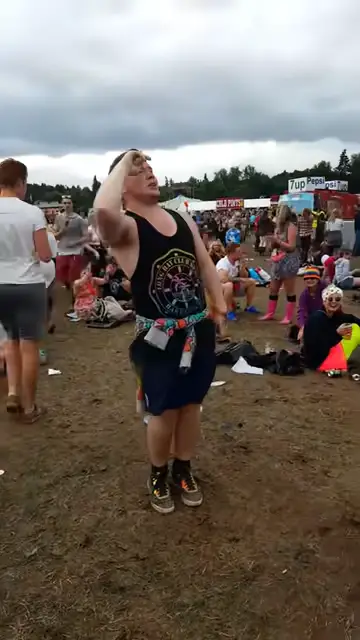 But, the crowd as well as the dude had a great time. While the dude did some splits and showed his wholesome moves to the crowd, his friends cheer him on. We can clearly see how confident and amazing this dude is.
This is one of the craziest and wholesome things you will ever watch on the internet. Watch the full video below!
Please SHARE with your friends and family!