Weddings are an important celebration for the bride and groom and their family members—especially the parents, who wish to take in the precious moments. But not everyone is fortunate enough to have their loved ones attend this wonderful event.
Either they are no longer around or bed-ridden with a chronic illness. Similar was the case of Terri Hightower of Clarksville. Around December 2019, Terri was diagnosed with Lou Gehrig's disease. Since then, her health has been deteriorating, and by summer, Terri was unable to walk. However, the health issues didn't stop Terri from attending her son Scooter's wedding. Her son was over the moon with this joyous news, so together with his wife to be, Afton, he planned a surprise.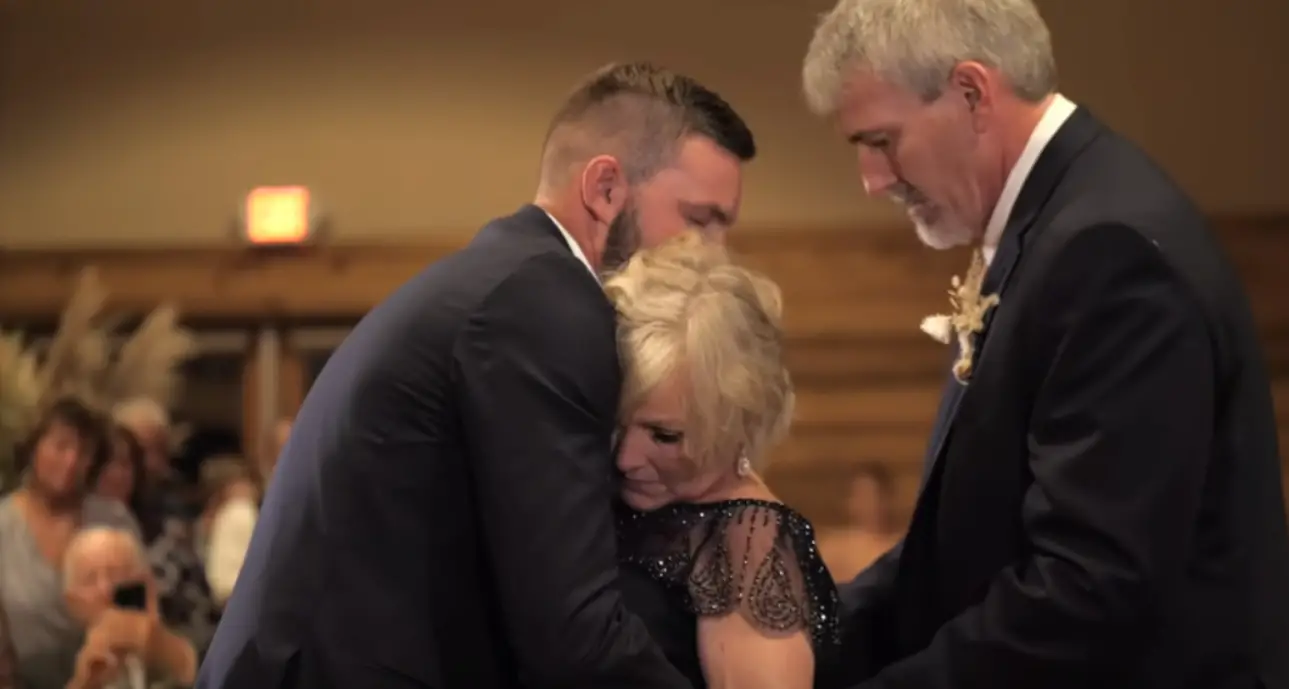 For the wedding festivities, the bride and groom prepare a special dance. Scooter wheels his mother to the floor. With some help from his dad, they get the mother off the chair and on to scooter's arm. He hunches a little further to rest his head on his mother's shoulder. Then they dance to Mothers by Thomas Finchum. The emotional moment left no dry eyes at the wedding. Sadly, ten days after the ceremony, Terry passed away.
Please enjoy this moving dance.
Kindly share the clip with your loved ones.