Over time Youtube algorithms have recommended us a series of videos. Some interesting, while others need quite an explanation. Among the few, a rare clip of a dynamic duo's performance on youtube is gaining all the attention from listeners worldwide.
John Denver and Johnny Cash join in the journey to play their acoustic guitars in harmony. The duet takes on Denver's famous musical piece, "Take me Home, Country Roads." We have witnessed many seasoned singers put their vocal prowess to the test with this famous musical country anthem. But we can all agree nothing beats this performance.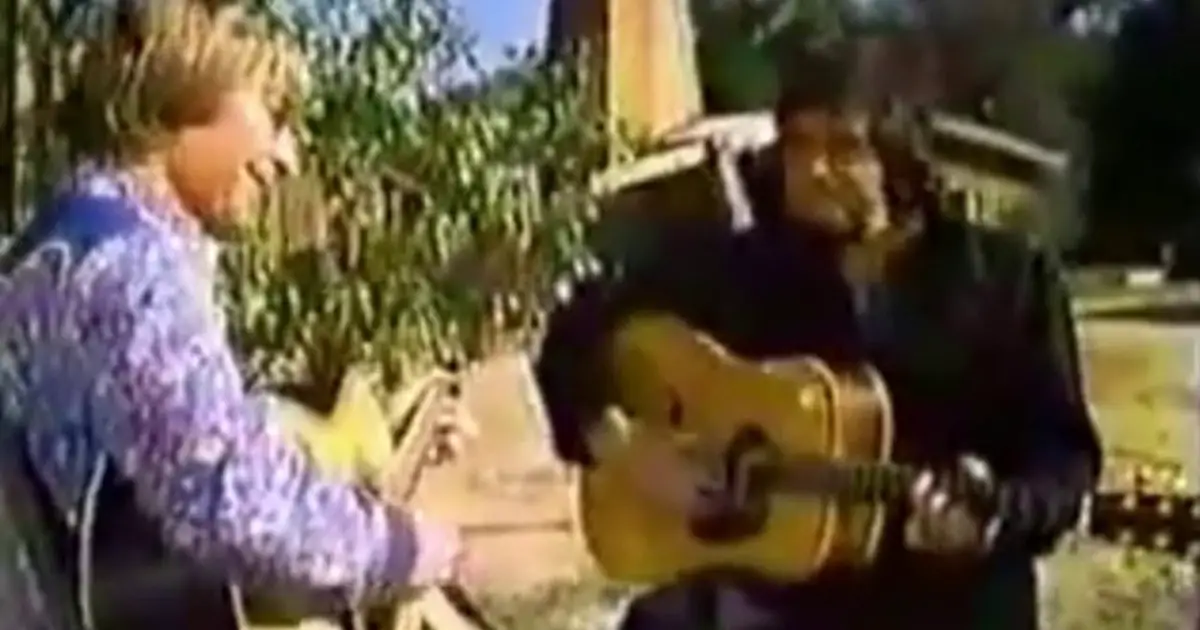 The simplicity shines through as these two talented singers casually take on such a remarkable duet all while standing up. Such seamless musical collaboration is so refreshing given the standard one has to maintain thesedays. This footage comes from 1977 John Denver's special "Thank god I'm a Country Boy" series. John called upon country singers as guests to join in the quest of exploring the roots of country music. God really did bless us with some so magical as music, don't you think?
Please enjoy this fantastic video.
Kindly share this clip around with your loved ones as well.