No one prefers foul body odor. They could be unpleasant to one's senses, and they often provoke some strong reactions. Bad odor indicates poor personal hygiene and sometimes even sickness.
The video below features a poor man who came across some pretty foul smelling people. He started venting out his frustration to his wife. So, she recorded it!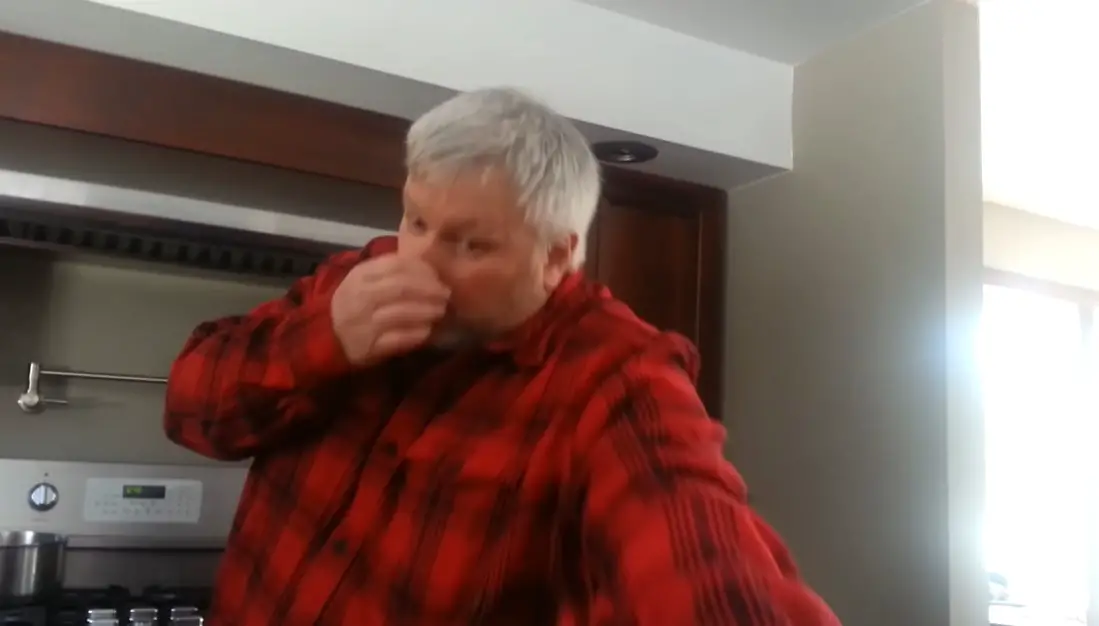 Darcy Cimarello came home from the store one day complaining about smelly people. But his wife was not expecting his outburst.
He starts explaining how horrible the smells were, but the explanations triggered some pretty bad memories. So, he started gagging and retching instead! According to his wife, she was still laughing hours later!
Watch this funny video below! What are your thoughts about it? Let us know what you think in the comments!
Please SHARE this hysterical clip with your families and friends!
What do you think?