Potatoes can go with anything. Probably the reason why they are one of the most favored vegetables around. But peeling them can really be a big hassle. It is time-consuming and boring isn't it? But thanks to this ingenious video, I now know a very easy way of peeling potatoes! Wait till you see this simple trick for yourself!
YouTube star Dave Hax is here to teach you a quick way to peel potatoes. All you need to do is follow his simple trick. Cut a bit of the outer layer of a potato with a sharp knife and boil it. Cool it off, and start peeling. It will come out with great ease! I wish I had known about this a long time back! Would have saved a lot of time!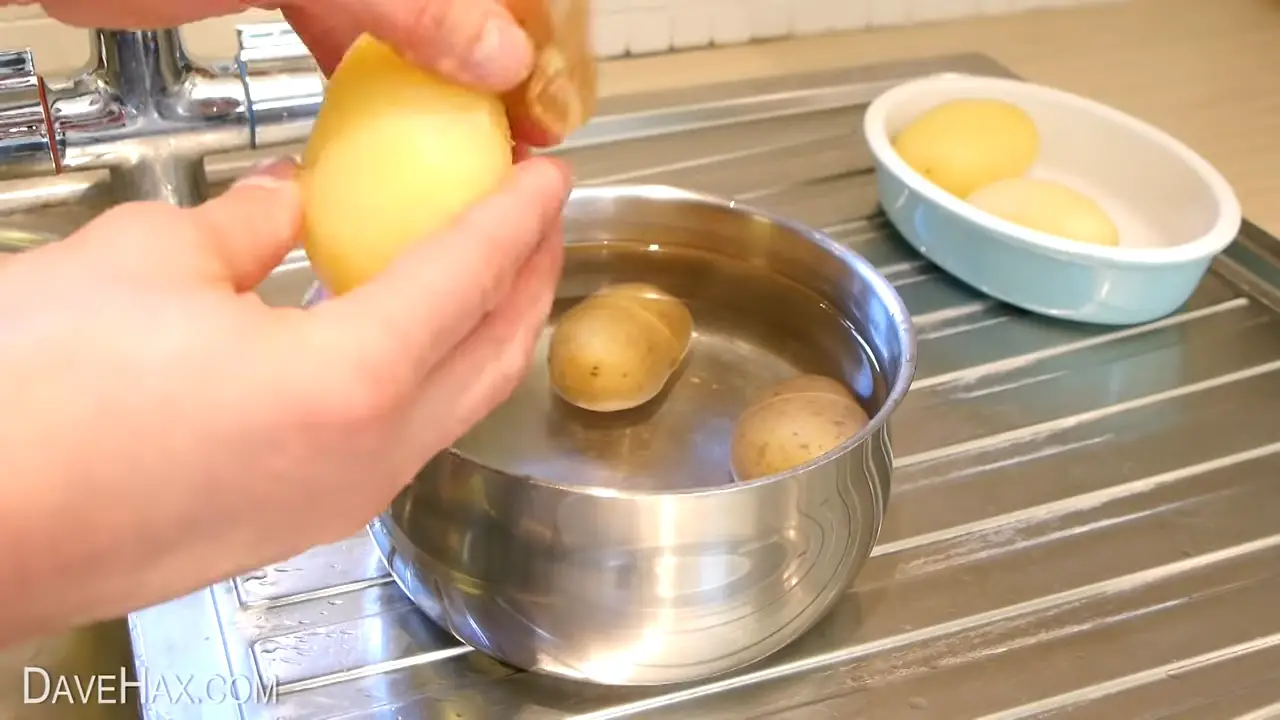 Watch the trick below! Will you give it a try? Let us know what you think in the comments section!
Please SHARE this easy yet very useful trick with your friends and families!