Animals and birds have emotions and feelings like that of a human. Sometimes, they even act like a human baby.
One really can't help but go "aww" when they see this adorable parrot play with his new bunny toy. The bunny toy is fresh and new. But, the parrot seems to have bonded quite well with his new stuffed toy already.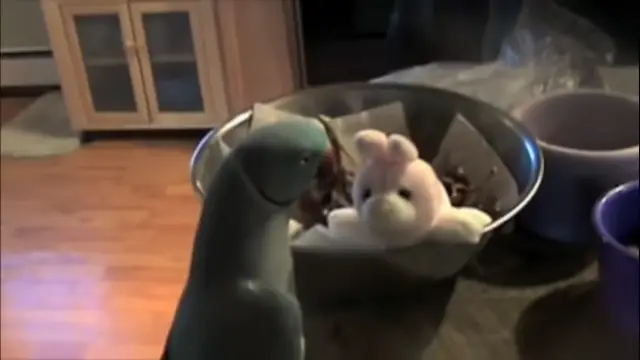 From this video clip, we can confirm that the owner of this bird has made the best decision by giving him this cute toy. The bird is more than grateful and should we say in love! This parrot and his bunny will definitely make your day.
This is one of the most wholesome videos you will ever find on the internet. Watch the full video below!
Please SHARE with your friends and family!