You can never escape karma, whether it's good or bad. And for some, it arrives sooner rather than later. Like these package thieves, who were on their way to steal a package from a neighborhood.
This delivery van appears to be followed by them. They take cover on the street, waiting for the delivery man to finish his job. They swoop in and steal the package soon after the delivery is complete. That is, at least, what they did in this video.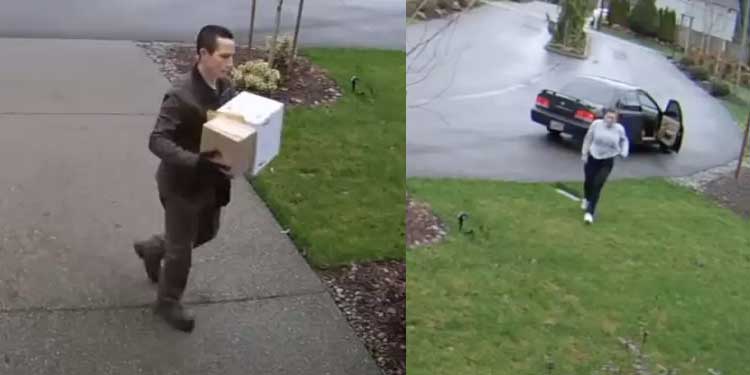 And perhaps Karma has had enough of it. So, when the package thief arrived for the treasure, she delivered the sweetest retaliation. You can watch them in this video:
And SHARE it with your friends and family.