Looks can be deceiving and it surely makes sense in the case of old Swingers Pete & Beulah Mae. The couple had been dancing together for a long time. But when they took the stage the audience mistook the performance as a joke.
Old Swinger stuns their audience with an incredibly flawless dance routine.
As soon as the music begins the couples waste no time getting their jam on. Few of the audience giggle as they get stuck in the very first step unaware of what's to come. With the progression of music, their dance takes up a whole new level of entertainment.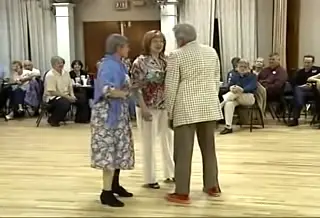 The charming chemistry between the two is evident in their performance. It's hard to not fall in love with the adorable and equally talented old-time swingers. Furthermore, by the very end, the passionate couple proved all the doubters wrong with their incredible dance number.
Please press play and enjoy the very talented performance by the Swingers.
Kindly share the clip with your loved ones.