Animal abuse and cruelty come in many forms. Animals are also subject to sexual abuse and an old age pensioner (OAP) from Songkhla, Southern Thailand was caught while doing the act. The 68-year old man named Manoon Bunjin was found in a field without clothes on after mounting a 2-year old cow named Non. The horrified owner saw him and asked help from the passers-by to restrain the naked man. 50-year old Preecha Chaimunee, the passerby who helped the owner said that they saw semen stains on the old man's legs as well as on the cow and thought that he just finished with the cow when he was caught. They contacted the police afterward which led to the arrest of the old man. Neighbors have told the owner that Non was previously molested many times in the past while she is grazing in the field.
Bunjin initially said that he was only strolling in the field while looking around for plants. But after he was brought to the Hat Yai Police Station and questioned, he admitted to doing the atrocious act. He said that: "The cow was not hurt, and I only did it for pleasure. I have friends who have done it before, and they told me it felt good, so I wanted to try." He also said that he'd done it several times in the past with different animals.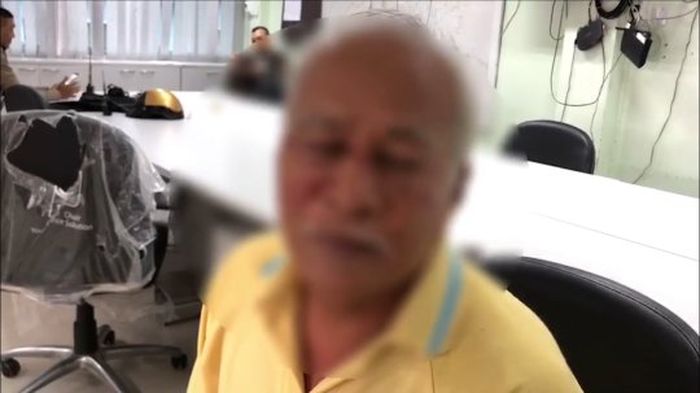 Because Thailand does not have any specific law for bestiality, Bunjin got off the hook easily. He was fined for only 300 baht which is just a little over $9 for nudity in public. However, he did not get any punishment for getting caught sexually assaulting the cow. 
Animals should not be subject to this kind of outrageous situation. Watch the clip here:
What do you think of this story? Leave a comment and share this post!
What do you think?