Life can get hard at times. You get things you never had expected to happen.
Most people start suffering a lot when they go through a traumatic life event. However, there are also some people who do not suffer at all. Instead, they try their best to make their life better with the help of a happy and positive spirit.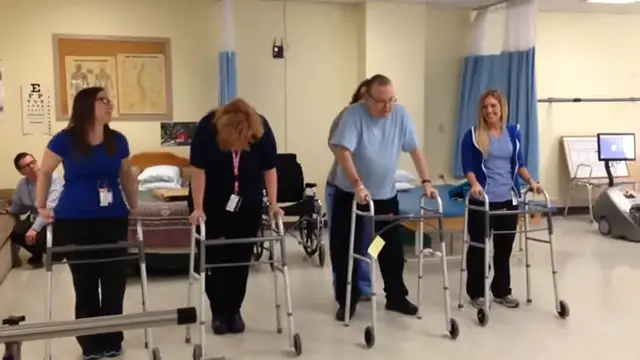 John Woloski is a 55-year-old man who will teach you a very important lesson in life. He suffered a massive stroke that landed him in a rehabilitation center. But, in this video, he lines up his therapist and a 14-year-old Lizzie and makes them dance.
This video is all about good vibes. Watch the full video below!
Please SHARE with your friends and family!