We have no idea what it's like to be homeless. You don't have anything to eat, no place to sleep, and, in some cases, no clothes to keep you warm. So you rummage through the dumpster, hoping you could treasure someone else's trash. Otherwise, you'll be shivering around the street, hoping for an angel to be nice to you.
And the angel with the name Daniel Richards appeared in the life of this homeless man. Daniel, 26, and his wife were driving by McDonald's when they noticed a man without pants. The temperature was dropping to the low 30's.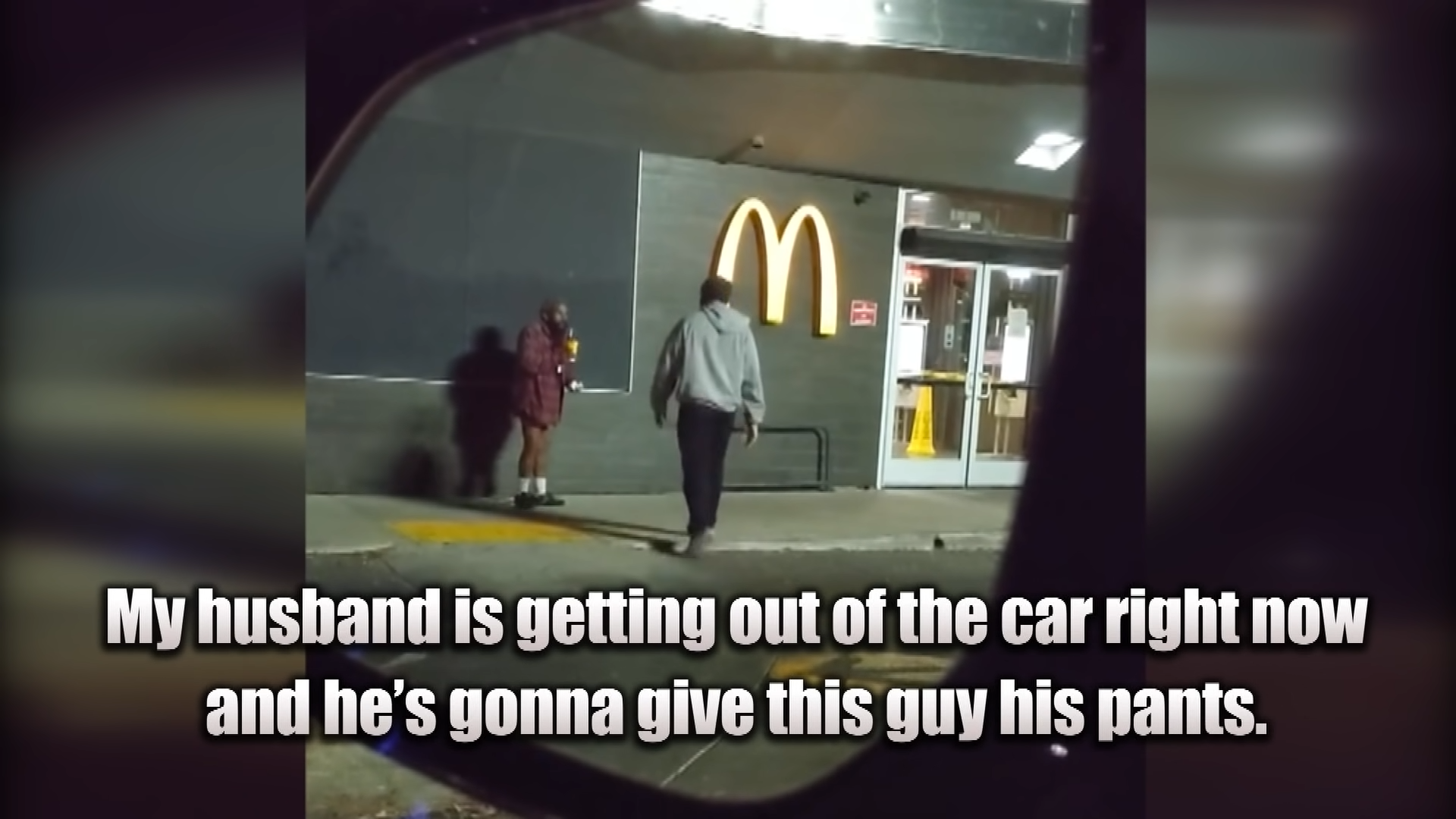 Daniel came to a complete stop in the middle of the road and said the most bizarre thing. Here's a link to the video of this lovely act of kindness:
Please help us make Daniel famous. SHARE it with your family and friends.