The wedding day is the most amazing and memorable day in the lives of a couple. This video will make you fall in love.
Both the couple are just so talented. Their talents know to know the limit. Especially the bridegroom! The couple calls this their first dance. And this dance is just way too cool for a first dance.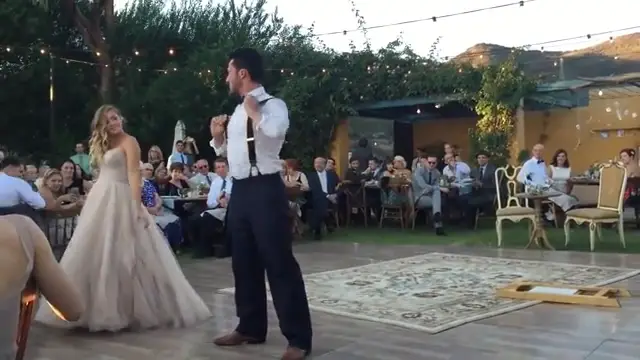 Justin and Jillian will cast a spell on all of the viewers with their phenomenal performance. The way they levitate on the dance floor will make you fall in love. I've never seen a dance so wonderful.
You should definitely look at this dance. Watch the full video below!
Please SHARE with your friends and family!
What do you think?