Josh Groban is a multi-platinum artist who has won the heart of people all over the world. His unique voice and charisma have made him a fan favorite. Not to mention, his beautiful albums like "Closer" and "Awake" have sold millions of copies. However, nothing can compare to his epic concerts!
The singer is known for organizing incredible concerts that are sold out all the time. One thing he regularly does on tour is, pick people from the audience to sing with him. I bet it feels incredible when someone you adore picks you from the crowd. This girl in the blue dress must have felt the same way when Josh chose her. Moreover, when she opens her mouth, Josh Groban is in shock!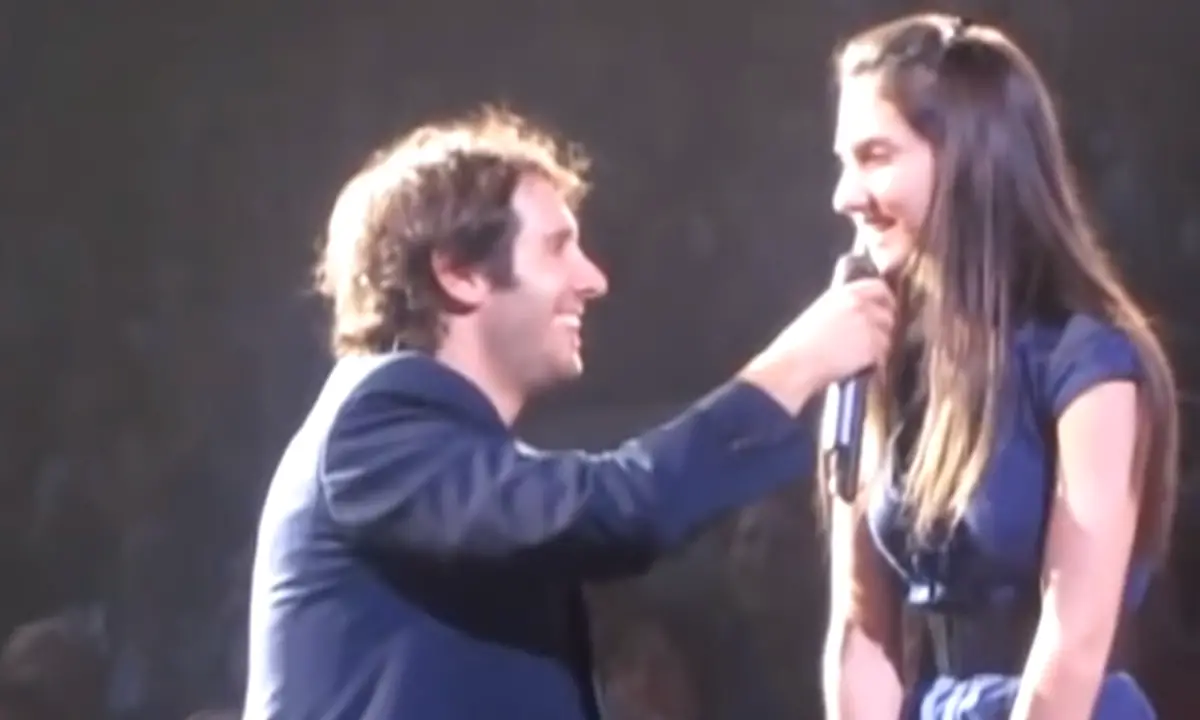 At first, the shy girl looks very nervous. I would be too if I were singing with my idol. It turns out that she cannot speak English very well. But she sure knows how to sing! Josh starts singing "To Where You Are," and she follows suit. But after hearing her, Josh does not want to stop. Additionally, the crowd agree and cheer loudly for her. What's more, Josh gives an encouraging nod when the high notes come up, and she completely smashes the song! Watch the lucky girls impromptu performance:
And please COMMENT and SHARE!