In my opinion, kids these days are disconnected from the world outside of their homes. One aspect that they are missing out on is interaction with animals. So, petting zoos are a great way to introduce your kids to these friendly creatures! However, sometimes things don't work out in your favor. Same as in the case of this little boy!
Asher's parents were hoping for a fun family day when they took him to the petting zoo. Moreover, they probably thought that he'd get familiar with the animals. But nobody expected this to happen to the little boy in an encounter with a goat!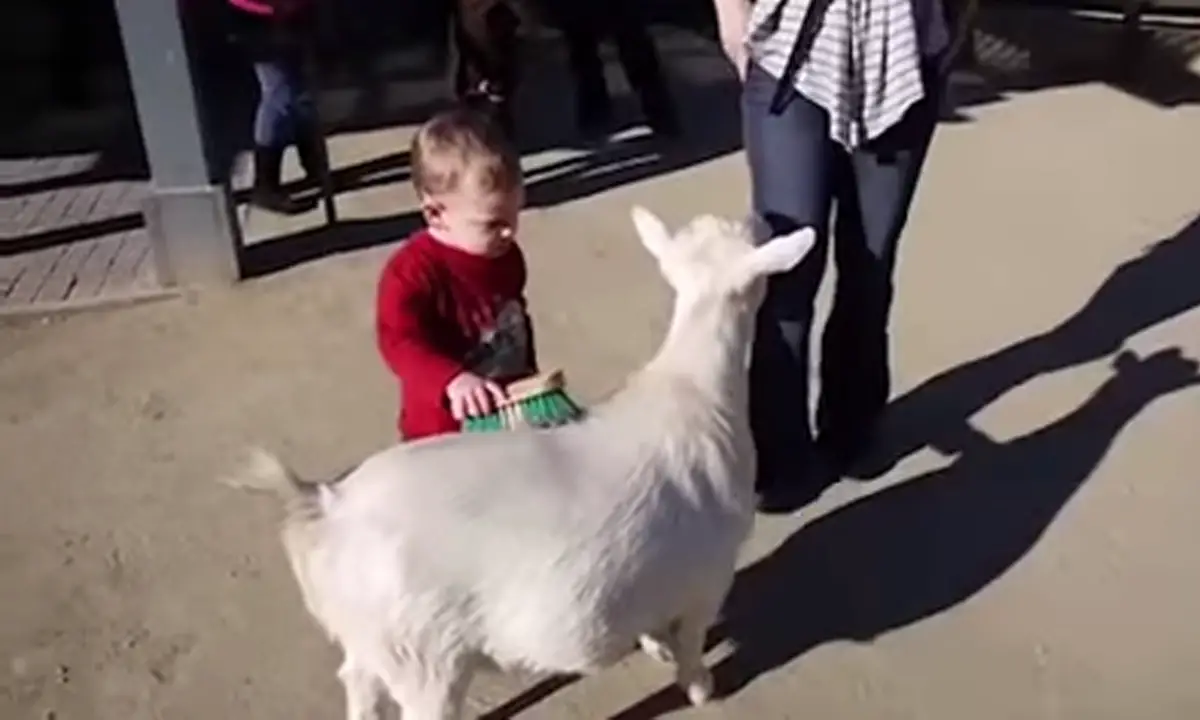 As Asher was brushing the white billy goat, something scared the wits out of the poor boy. And you won't believe what it was! The goat, relaxed by the gentle brushing from the visitor, ripped out a huge fart. And it completely startles little Asher. Watch his hilarious reaction down below:
And please COMMENT and SHARE!