Kids are fascinating storytellers, and their imagination has no limit. They do hear tons of stories at a young age, a contributing factor. Nevertheless, we can never deny their abilities to create these vivid inventions.
Similar to this southern toddler. We all love the thick accents from the South. It sounds captivating on its own. Therefore, we are in for a treat. The two-year have a darn good story to share. The family lives on a rural farm, which helps broaden the kid's wild tales.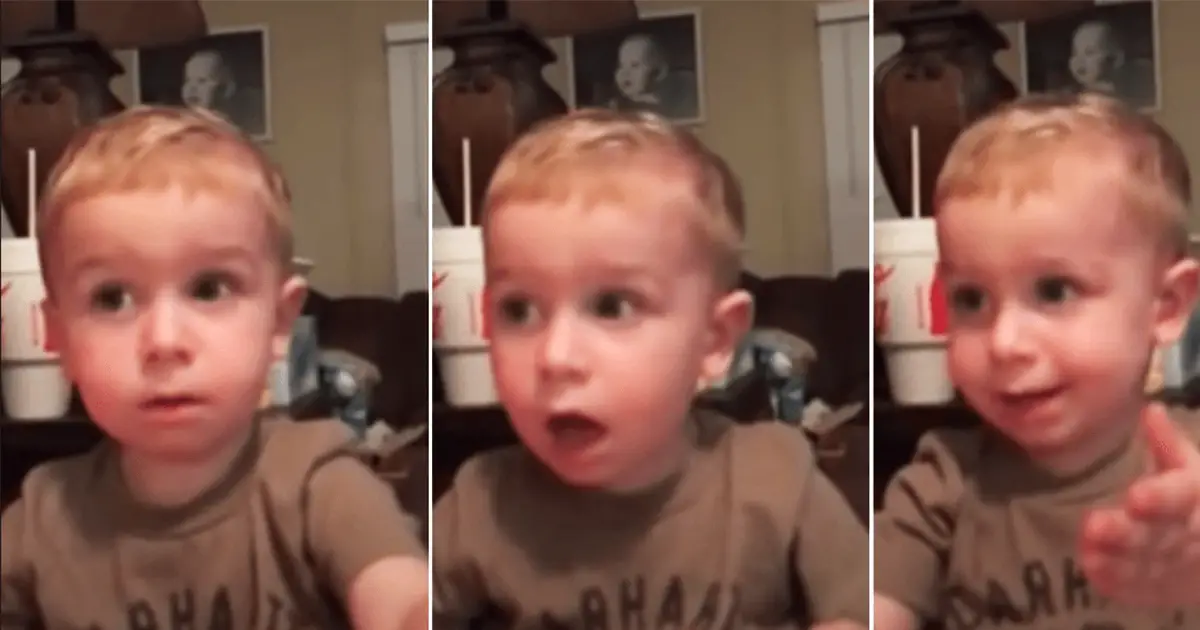 Fortunately, Olan's dad shares this whole enthusiastic experience on their Youtube channel, "The Real Wild Thornberrys." Maegan Thornberry, the mother, helps initiate the story. The parents are talking about an entirely different tale. However, Olan keeps focused on the one he is sharing with the family.
According to the toddler, he put a bridle on the cow and begin to ride it. However, the cow didn't calm down. Olan shares that he had to lock it up. His accent makes the story even more enjoyable. The parents try to switch the account to a different pattern, but Olan is fixated on, " little cow that bucked him off." The precious clip has more than half a million views. Please press and enjoy the tales of the wild. Do share your thoughts on the feed.
If you enjoy this hilarious video, kindly share it with your loved ones.