Cops usually get a bad rep for no specific reason. When in truth, they are one of the most courageous people around you. As officers of the law, these brave men and women often put their lives on the line. They are one of the reasons our societies and communities are safe. Not all cops are good, but not all of them are bad either.
Every year, numerous police officers lose their life on the line of duty. The video below features the funeral of one of these officers, Detective Brad Lancaster. His colleague, Officer Danon Vaughn, sang "Amazing Grace" as a tribute to his fallen brother. While he is singing, Danon's voice breaks many times. He does his best to hold back the tears and goes on to sing an emotional cover of the classic.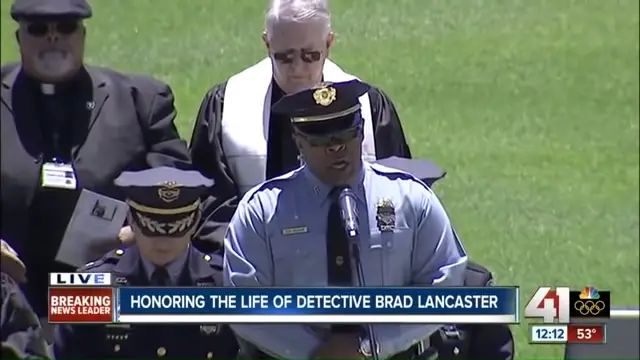 Watch this heartrending video below! What are your thoughts about this? Feel free to share them with us in the comments!
Don't forget to SHARE this touching video with your families and friends!
What do you think?