Cats are curious little creatures! They always have an eye out on their surroundings, and nothing can go past them. However, this isn't the only talent they possess. And this foster kitten sure knows how to turn up the heat! With more than 6 million views, the tiny kitten is gaining fame with its funky dancing.
Winnie and her five other littermates were abandoned when the Animal Welfare League of Arlington fostered them. Moreover, they made a game-changing discovery when they found out Winnie's talent! And now, Winnie is a rising superstar after dancing to Mark Ronson and Bruno Mars's hit song "Uptown Funk."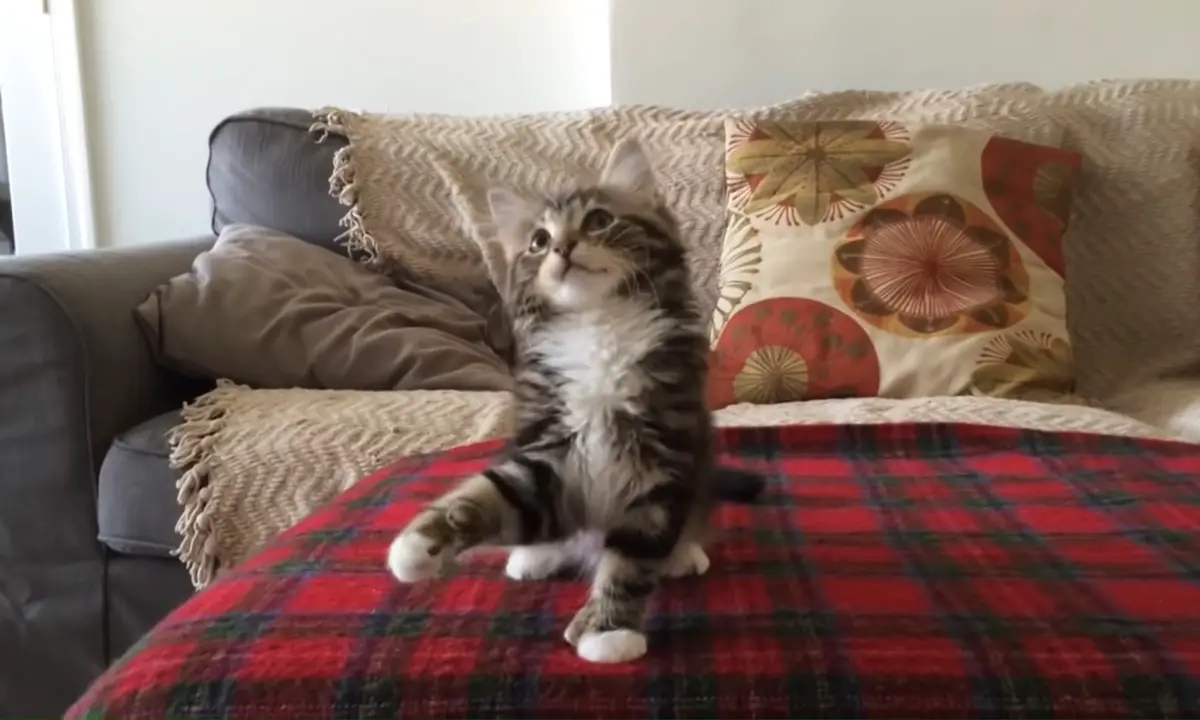 Adorable Winnie begins her head-turning routine as soon as the clapping sequence starts. Although she is dancing on a couch, she fully immerses in the music and makes it her own! She is sitting down in the first part but stands right on her feet when the lyrics say that it's "too hot." Furthermore, her coordinated hand moves in the second part is a cherry on top!
Watch the cute performance below:
And please COMMENT and SHARE!