Cats are one of the cutest animals ever. And, must I say I am very much obsessed.
I love this video so very much. I really had not watched a video as wholesome as this one all my life. You certainly must have seen a person vibe to a song and dance but have you seen an animal dance and vibe to a groovy song? Yep, not many people have seen such a thing if you are wondering if it is even possible to watch something like that. But this video is just here to change your mind for the good.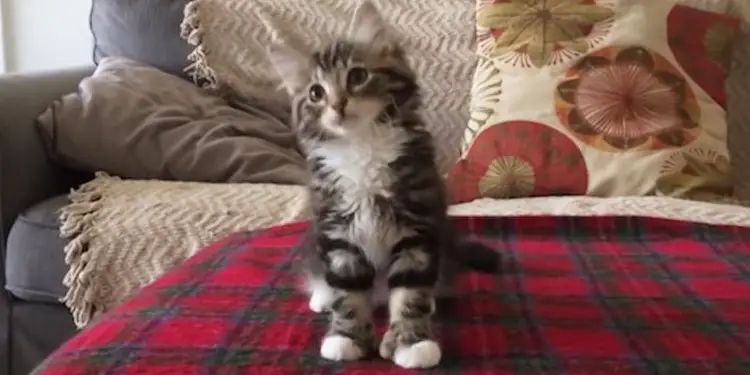 Winnie is a foster kitten and she is extremely adorable. We all love kittens like this. They are here to make the lives of the lucky owners better. But this video will most certainly make your day better too. Honestly, love the video and the way that this foster kitten literally vibes to Uptown Funk.
Everyone loves the song and the kitten! Watch the full video below!
Please SHARE with your friends and family!