One thing I love about big cities like Newyork is, the street performers we see everywhere. They've got different attire, different talent, background but at the end of the day, never forget to give a smile to our face. And on that crowd of talented street performers, Emma O'Sullivan has made her own name.
Born and raised in, Connemara, Ireland, Emma has traveled all over the world to perform Irish dances to traditional music. When she performs an Irish dance known as Sean-nós, people refer to her as the Queen of Sean-nós. Despite her impressive resume, Emma continues to perform a street dance for tourists and locals alike in Galway.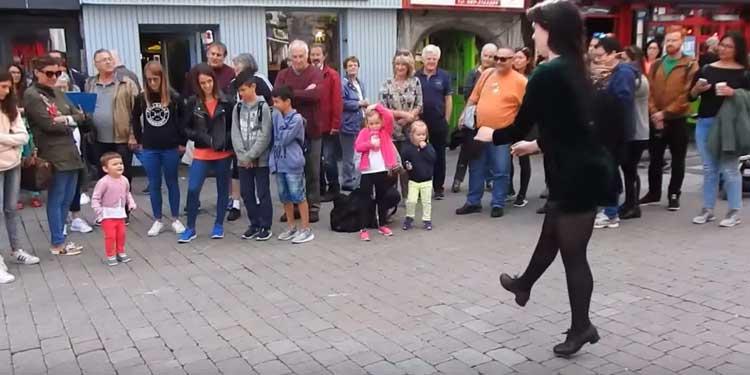 Shop Street in Galway, Ireland, was the site of the performance. It didn't take Emma long to decide to share her "stage" with the cutest little dancer she had ever seen. Emma's videographer now has a chance to capture the adorableness of the little dancer! After that, Emma danced over to the youngster to encourage her.
The little girl carefully inspects Emma's moves and mimics her perfectly with a dash of cuteness. On every performance, Emma used to captivate the audience with her footwork but this time, everyone's attention was on someone else. Watch the full video here:
Please SHARE this graceful performance with your friends and family.