Hallelujah belongs to one of the famous collections penned by the late singer Leonard Cohen(R.I.P) that has been covered repeatedly over time. Especially right around Christmas, individuals play the song as a tradition as they can relate to the harmonious lyrics.
The "Voice" kids 2014 Simon, Helena, and Patrizia sang a haunting rendition of the early 80's song amazing the crowds while impressing the judges.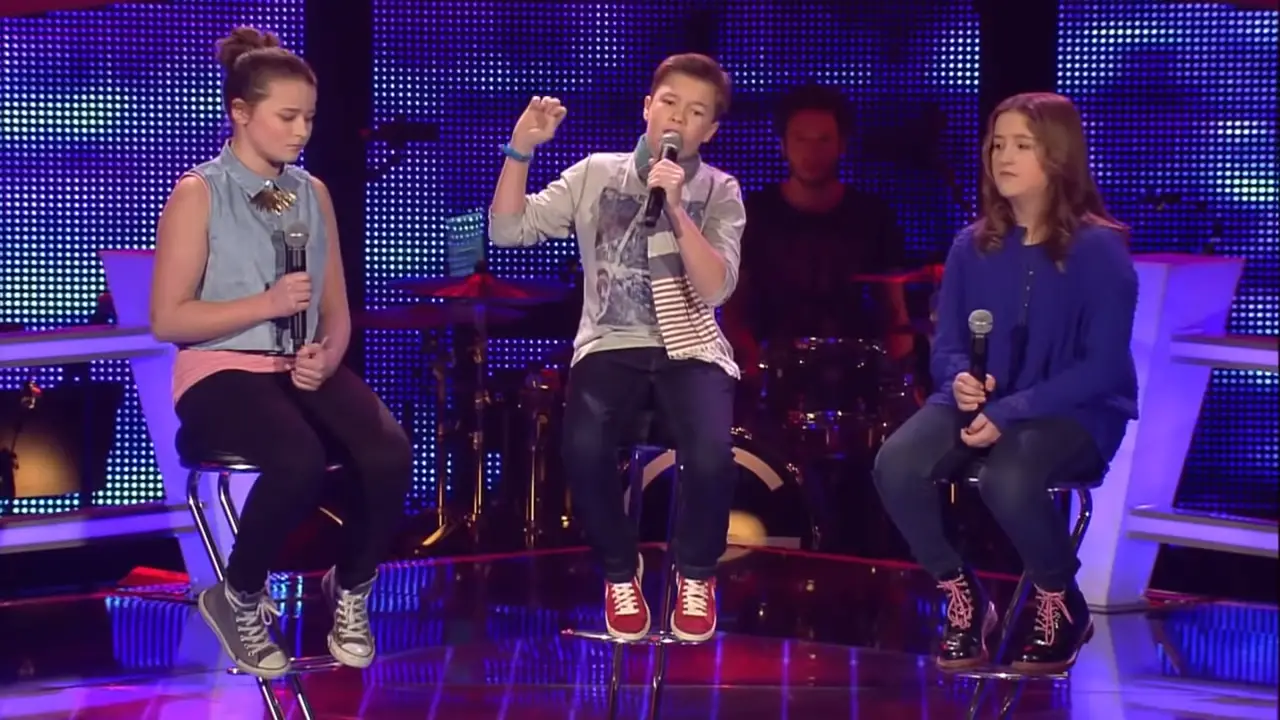 As soon as Simon begins singing the note, the crowd cheers to encourage the younger talents. Once he reaches the chorus, Helena joins him harmonizing the tone even more. Patrizia sings her heart out at the beginning of the second verse. She even manages to sing on a higher note surprising the observers.
Their passion for singing is clearly visible in the notes they attempt and succeed with grace. As the voices of all three kids come along, we are left in shock with the sheer amount of talent the group possesses. It's truly outstanding to witness such high growth from someone so young. But it is clearly not impossible as we see. Please press play and enjoy the melodious journey of three youngsters.
Kindly share the clip with your loved ones.