Gymnastics is a sport of performing strenuous physical exercises that require balance, strength, mental focus, flexibility, agility, and sheer coordination. The benefits of this disciplined sports are many, however, one must put a great effort to master it.
Gracie Kramer, 23, is an artistic gymnast known for her perfect gymnastic moves. She was in the UCLA Bruins gymnastics team and here in this video, you will witness her blowing everybody's mind with her sleek performance!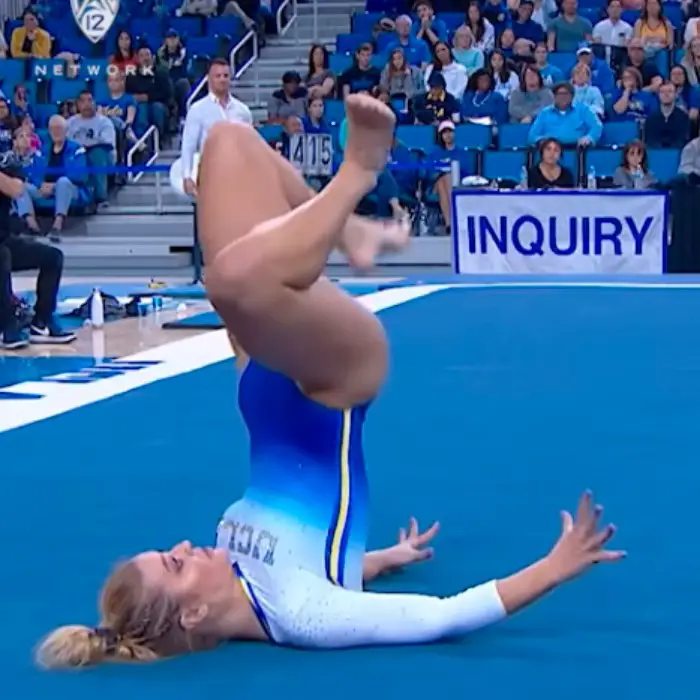 When the music changed and the athlete started showing her skill, she left no stone unturned to make it one of the iconic gymnastic performances. With a beaming smile, Kramer managed to break her own previous scores and achieved a perfect ten with pompous cheering from everyone watching her.
Watch the clip below to see her magnificent act and share your thoughts with us in the comment below! Isn't she stunning?
And do SHARE this amazing video with your friends and family!
What do you think?