Weddings are the most beautiful events ever. In fact, wedding seasons are my favorite.
We get to see beautiful lovers unite and marry one another. There is so much joy and beauty during a wedding. The beautiful smiles on everyone's faces, the couple's heartwarming vows, and the amazing food and people we eat and meet.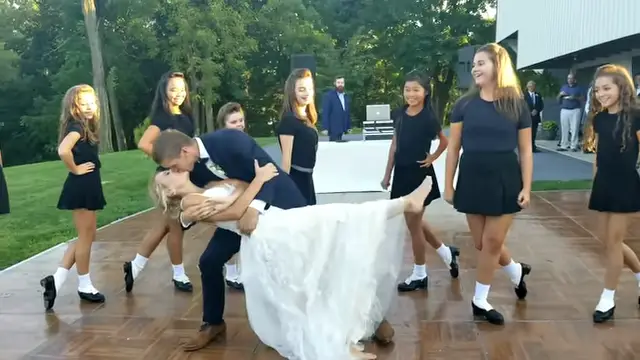 Irish dancers stole the show at this wedding. However, the bride was quick to beautifully steal the spotlight. She continued dancing along with the young group of Irish girls. Her husband ended the performance with a kiss.
This is the best wedding dance I've seen in a while. Watch the full video below!
Please SHARE with your friends and family!
What do you think?