Children and elderly people are very similar when it comes to their personalities. Both are so pure-hearted and fun-loving that they won't think twice before shaking a leg! Now, don't we all have that one song which gets our feet tapping no matter where we are? Similarly, this grandma made the kitchen her dance floor when the radio played her favorite tune.
Meet the adorable grandma, Clara Rossi. This 74-year-old rockstar was probably getting the supper ready when Gladys' 'La Pollera Amarilla' came up on the radio. The song brought out the dancer in her as she began swinging and swaying to the rhythm. Her energy reached our souls when she smiles wide while gliding across the floor, playing around with her skirt!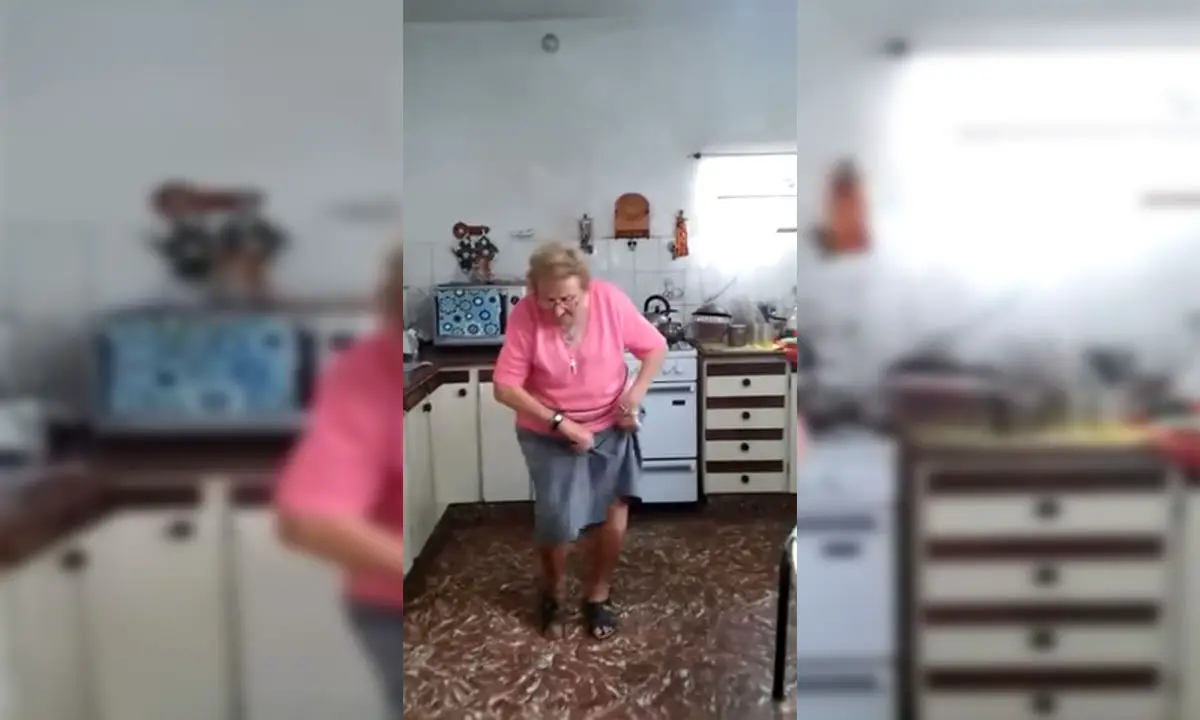 We are glad that her grandson was quick to record the precious performance and upload it for everyone to enjoy. Now, the video is going viral on YouTube with over a hundred thousand views!
WATCH the vivacious, silver-haired beauty shimmying to her favorite song. We surely need a lesson or two on dancing and self-confidence from her.
COMMENT your favorite song below. SHARE this adorable grandma's moves with your family and friends.